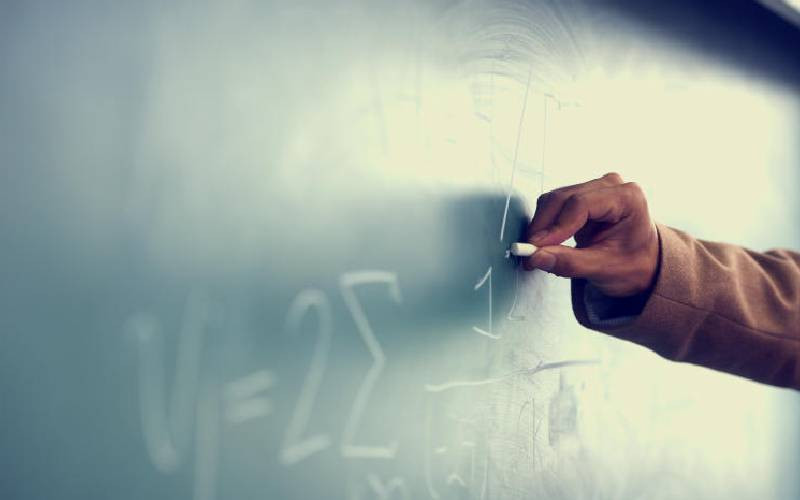 Teachers are yet to recover from the effects of Covid-19.
Teachers Service Commission (TSC) Chief Executive Officer Nancy Macharia said many teachers were still suffering from mental illness occasioned by Covid-19.
High cost of living and pressure to complete syllabus following the disruption of education calendar by the pandemic have also taken a toll on teachers.
The details emerged during the ongoing Catholic Schools Principals Association conference at the Catholic University of Eastern Africa.
Dr Macharia's message was delivered by Gabriel Mathenge, TSC senior deputy director quality assurance and teacher management.
Macharia, said at least one out of every five people were suffering from mental health and teachers were no exception. "What we receive at TSC headquarters is too much and we are fearing that we may lose our teachers, not only to sickness but also suicide. The prices of basic commodities have skyrocketed and have adversely affected their well-being," said Macharia.
She said poor working environment, exhaustion, high levels of stress and teacher burnout increased during the pandemic and were major contributing factors to mental illness.
Macharia said the government has trained at least six teachers in each secondary school to teach the CBC curriculum in junior secondary.
Currently, there are 9,039 public and 1,285 private secondary schools.
She said teachers from the primary section who have qualifications to teach in secondary school will be allowed to teach CBC in the junior secondary.
"We have primary school teachers who hold degrees and have been trained to teach the CBC curriculum. Such teachers will be allowed to teach in the junior secondary as their skills must be put to use," said Macharia.
Macharia said teachers are set for the transition to junior secondary education.
The government has prepared guidelines that will be used by schools to admit learners to junior secondary school.
Prof Fatuma Chege, the PS for Implementation of Curriculum Reforms, said there will be a double intake of over 2.57 million learners in January when Standard Eight candidates and the pioneer CBC class will transit to secondary school.