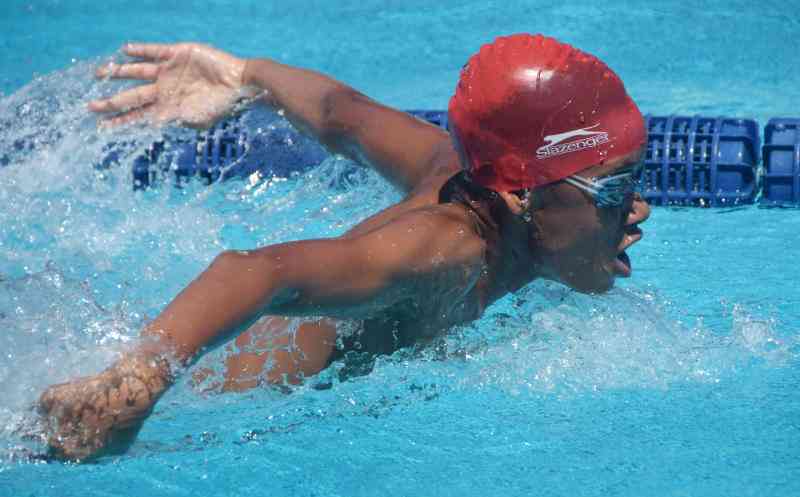 Mombasa Aquatic Club and Nairobi's Braeburn School dominated most of the races during the national swimming championships that started yesterday at the Bandari Maritime Academy.
Aker Mutinda led Mombasa Aquatic Club to a 1-2-3 finish in the boys 14/15 years 100m butterfly after he clocked 1.02.03.
Ali Nahdy and Joshua Masakha timed 1.03.06 and 1.04.43 for the second and third positions.
In girls 10/11 years 100m butterfly, Nalwoga Mutinda of Mombasa Aquatic Club won with a time of 1.33.58 as her club mate Ilhaam Hassanali won the girls 14/15 years 100m butterfly after clocking 1.19.57.
Lubaina Islam of Mombasa maintained her good performance to win the girls 16 years 100m butterfly with a time of 1.06.20 with Victoria Okumu and Maria Bianchi of Braeburn and Blue Ocean timing 1.09.25 and 1.09.35 respectively.
Braeburn's Risha de Guzman clocked 1.00.94 to win the boys 16 years 100m butterfly with Twalib Hamza who entered as an individual finishing second after 1.01.14. Braeburn's Jesse Onyach was third with a time of 1.03.47.
Victor Okech of Makini Schools Sports Academy clocked 1.16.20 to win the boys 12/13 years 100m butterfly category.
Yannick Kamphuis of Poseidon Swim Club and Makini's Abdirahman Omar clocked 1.23.69 and 1.26.52 respectively.