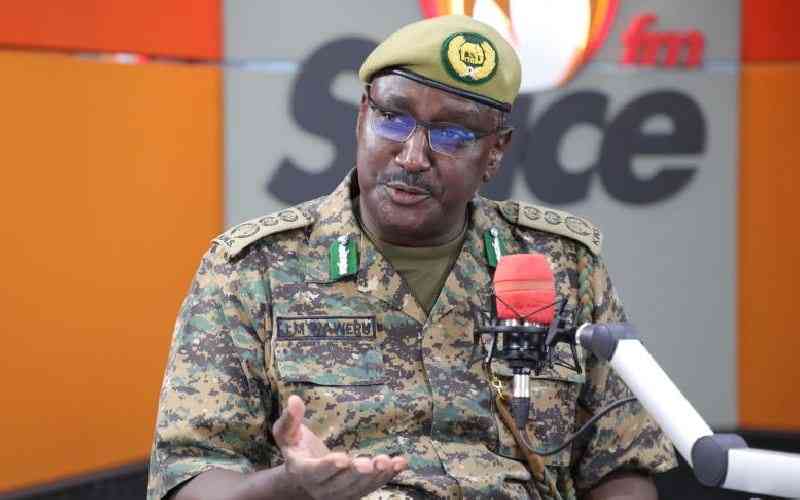 A Kenya Wildlife Service station has been opened in Rarieda, Siaya County.
The new station is expected to end years of human-wildlife conflict, especially crocodiles and hippo attacks.
KWS officials said no new cases have been reported since April and they are optimistic that the station will ensure it remains so.
KWS officer in charge of Rarieda constituency Amos Nyaore said the agency has set crocodile traps as the organisation intensifies residents' training on how to co-exist with wild animals.
"We are focusing on educating the public during public barazas along the beaches," he said. The sub-regional headquarters is the first one in the county, funded by CDF.
Three KWS officers have been deployed at the headquarters as phase two of the construction of the offices continues. Residents are optimistic that the developments will end human-wildlife conflict cases that have left residents dead or maimed.
Last month, residents trapped and killed a 17ft crocodile in East Asembo. The crocodile was suspected to have mauled a three-year-old boy to death and another 21-year-old man in February. It is said to have strayed into the neighbourhood from Lake Victoria's Ralayo Beach.
In August 2020, a 32-year-old woman was killed by a crocodile at Ralayo beach. In a 2021 incident, a pregnant fishmonger was also killed by a crocodile at Kowang' beach.
Some of the beaches known for hippo and crocodile attacks include Anyanga, Nyenye-Misori, Ralayo, Kamito and Rabolo.
Rarieda MP Otiende Amollo said the partnership with KWS has led to the construction of traps along beaches which has improved residents' safety.
"In other instances, I have intervened by raising these concerns at the National Assembly, and through my efforts, three officers have already been posted at the regional headquarters in Owimbi.
"The officers have set up traps at Rabolo and Kunya beaches to catch crocodiles in the human-animal conflict-prone areas," he said.
A resident of Owimbi, Andrew Oluga, said there have not been attacks since the rangers were posted at the station.
"The situation was initially bad because people lost lives, domestic animals while others sustained serious injuries. We are excited about the new station and the officers that are now living among us and will be able to help anytime," Mr Oluga said.
Two hippos have also been caught in the area and killed, reducing cases of crop destruction that would be reported during the planting seasons.
Beach management chairman in charge of South Uyoma beaches David Milero said cases of crocodile attacks have been rampant in the recent past but no case has been reported since last month.
"We hope this is going to be a solution to our problem. Having the officers around will make it easy for them to swing into action anytime our people are in danger. In the past we would wait for hours to get help when a crocodile attacks our people," Mr Milero said.