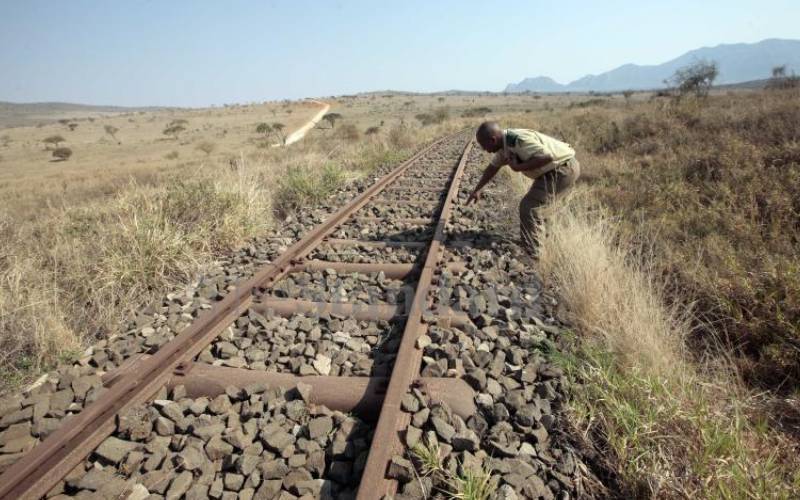 The Kenya Railways has asked residents of Taita Taveta to vacate encroached land in 14 days' time, lest they be forcefully evicted.
The parastatal says it is planning to rehabilitate the 127-kilometre Voi-Taita Taveta metre gauge railway line.
Kenya Railways published the announcement on their Twitter page on Friday, June 17.
"Fourteen days' notice is hereby issued to all unauthorised persons who have encroached, are living on and/or operating along Voi-Taita Taveta MGR Line corridor, to voluntarily vacate immediately or face forceful eviction upon expiring of this notice, in order to give way for the planned revitalisation exercise," said the parastatal.
The Kenya Railways further warned that any illegal structures found along the railway track will be demolished.
Train services between Voi and Taveta were terminated in 2008 over what the Kenya Railways termed lack of viable business between the two towns.
Following the decision, traders in the area complained of reduced business activities, saying the line was helping in trade between Kenya's Coast and Tanzania.
Former Taita Taveta County CEC for Public Works, ICT and Energy, Alexander Mwangeka, was quoted by The Standard in 2014 saying traders were incurring huge costs transporting goods using lorries from Taveta due to the poor state of the Voi-Taveta road.
"As the government finalises plans to construct the standard gauge railway (SGR) line from Mombasa to Nairobi, they should be thinking about reviving the Voi-Taveta railway line, which will come in handy in transporting bulk merchandise such as foodstuffs from Taveta town," he said.
The railway line was built in 1915 during British rule in Kenya.