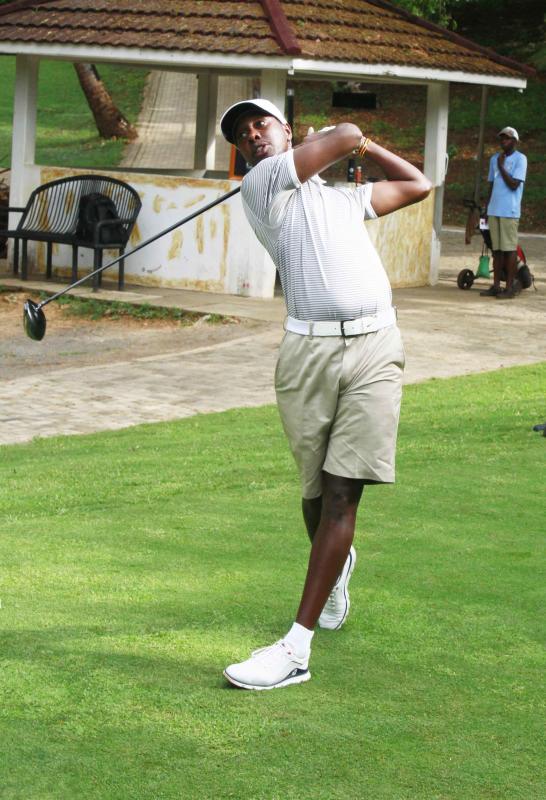 John Lejirma is expected to defend his title at the Kenya Amateur 2022 Golf Championship tournament taking place at the par 72 Royal Nairobi Golf Club course from Tomorrow.
The four-day event that ends on will be the 100th edition of the tournament organised by the Kenya Golf Union (KGU) and is among the 33 events in the union's calendar this year.
Lejirma who clinched the title last year after a tight contest said he was all set and ready for the tournament.
"The trophy has my name on it and being the defending champion I think that's one of the coolest things which really strives me again to go out there and defend it.
"I know the best players in the country are out there playing the event and I'm looking forward to competing against them this week," Lejirma said.
Other Kenyan amateurs to watch include 2021 Golfer of the Year Series leader Adel Balala of Nyali Golf and Country Club, junior golfer Njoroge Kibugu of Muthaiga Golf Club, Dennis Maara of Limuru Country Club and Jay Sandhu of Royal.
The Kenyans will also be battling against others from other countries.
Bagalana Ibrahim, Andrew Ssekibejja, Joseph Kasoozi, Collins Bulafu, Alunga Michael, Cwinyaai Joseph, Asaba Denis, Andrew Ssekibejja and Nsubuga Godfrey will be repsenting Uganda.
Tanzania has sent Jay Nathwani while Ethiopia will be represented by Hailay Gebrekidan.
Tournament Director Philip Ochola said this event is the only major match play event in the country and is a five-round knockout tournament that has attracted a total of 84 players boasting handicap index of 10.8 and better.
He said the winner of this year's event will get an automatic slot to play in the 2023 Kenya Open.