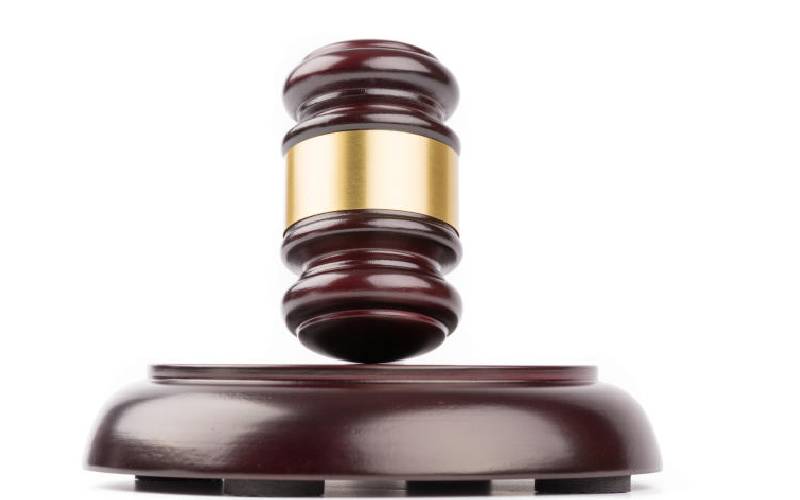 A warrant of arrest has been issued against a man charged with trafficking drugs valued at Sh1.3 billion.
This after Maur Abdallah Bwanamaka failed to appear in the Mombasa court for mention of his case. Bwanamaka was the only accused absent during mention of the case.
It was alleged that Bwanamaka was in Tana River campaigning for his Senatorial bid.
Mombasa Chief Magistrate Ms Martha Mutuku said: "All accused apart from A12, are present in court. I hereby issue a warrant of arrest against A12 (Bwanamaka). The proceedings are not ready and the case will be mentioned on May 31," Ms Mutuku stated.
Bwanamaka is charged alongside 11 other persons from Pakistan, Iran and Kenya, for trafficking 377.2kg of heroin and 2,400 litres of diesel mixed with heroin, worth Sh1.3 billion. The shipping agent is among three Kenyans out on bond while the foreigners have been in detention at Shimo la Tewa.
During defence hearing in February, Bwanamaka denied knowledge of the said drugs and told court he was charged because of trying to be a good Samaritan to crew members boarding the MV Amin Darya.
He told court in February: "Captain Osman called me and told me he had been informed by Captain Abdille that there was a vessel at the Port of Mombasa and since he had not been able to get the vessel's documents for clearance on time, he asked if I could help."
Bwanamaka said he soon found himself not only helping the crew of the seized vessel but also helping police whenever he could.