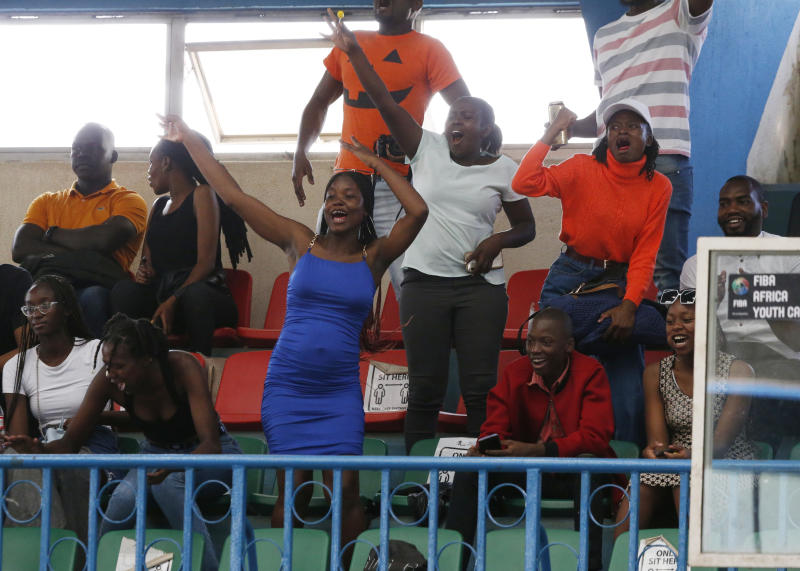 Two lucky young boys are set to be awarded full scholarships to study and play basketball in some of the most prestigious schools in the United States of America (USA) thanks to the biggest basketball tournament sponsored by Big Dream Vision.
The organization seeks to improve the lives of orphans and children from underprivileged backgrounds around the world.
The one-day basketball tournament that targets young people between the ages of 12 and 17 will be happening at the Kasarani Indoor Arena on Saturday, May 14th, 2022, bringing together over 300 players.
Big Dream Vision Which is run by Ishmael Omondi and former UTA and Dallas Baptist University basketball player turned international real estate started playing his basketball at Aquinas High but landed an opportunity to study and play in America. Omondi says the organization strives to give similar chances to deserving youth in the country.
"Our scholarship program is designed to assist children in need of financial aid. Scholarships will be used to further education for bright and talented basket players. This year, two lucky boys between 12 and 17 years will get the full scholarships to study and play basketball in some of the most prestigious schools in the USA,'' said Omondi.
''We are excited with what we are doing in terms of giving youths opportunities and pushing them towards their dreams and visions."
In addition to the young boys' tournament, Big Dream Vision has also organized a men's and women's tournament for players between the ages of 18 and 35 years in which winners in both categories will take home 100,000 shillings and 50,000 shillings and trophies.
"We have four men's teams expected to compete for a prize of only 100,000 shillings. These teams will include Mombasa and Kisumu All-Star teams and two more teams in Nairobi. The preliminaries of this tournament were held earlier and this is the climax" added Ishmael Omondi.
The women's category on the other hand is comprised of finalists only; two teams from Nairobi that will compete for 50,000 shillings in prize money. Both the men's and women's categories will have a trophy and medals for the winners as well as Most Valuable Player (MVP) for each category," added Ishmael Omondi. ​