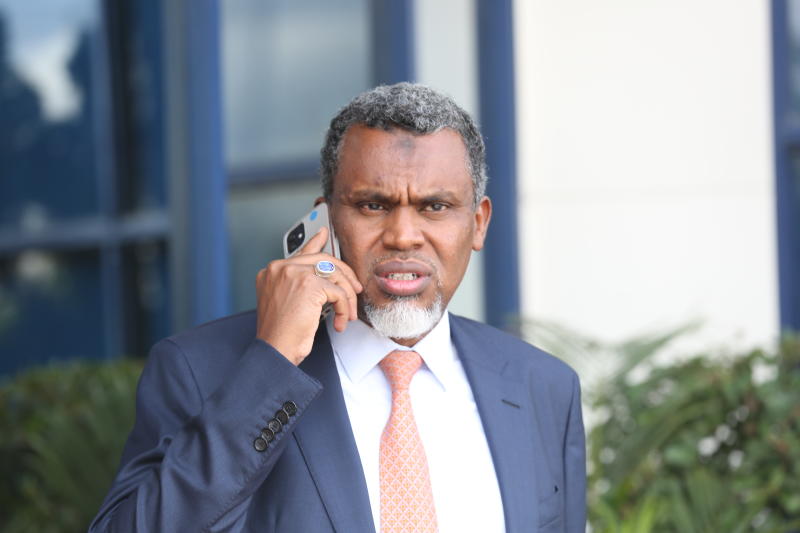 The Director of Public Prosecutions Noordin Haji has been accused of blackmailing and intimidating the Judiciary to jail Sirisia MP John Waluke without evidence.
The MP and his co-accused Grace Wakhungu made the claims in their final pleas to the High Court to save them from going back to jail.
The two were convicted for defrauding the National Cereals and Produce Board of Sh297 million through a maize importation scandal.
Through senior counsel Paul Muite, they accused the DPP of putting pressure on anti-corruption magistrate Elizabeth Juma to send them to jail for a combined period of almost 60 years and pay a fine of more than Sh1 billion.
"The DPP was always on the offensive, attacking the judiciary for being the weakest link in the fight against corruption with the objective to intimidate the magistrate who felt the pressure and decided to issue the illegal conviction even when there was no evidence," said Mr Muite.
Mr Muite pointed out four issues to convince High Court Judge Esther Maina that the magistrate erred in convicting Wakhungu, when the disputed money leading to the conviction was not fraudulently acquired.
He said the Sh217 million which was paid to Erad Supplies Ltd by NCPB was as a result of an arbitration award approved by the High Court and was not been acquired through corruption.
The dispute stemmed from a contract between Erad Supplies and NCPB over importation of 40,000 tonnes of maize which was breached and the company through its directors (Waluke and Wakhungu) referred the dispute for arbitration seeking for damages.
The arbitrator awarded Erad Sh310 million plus 12 per cent interest for five years.