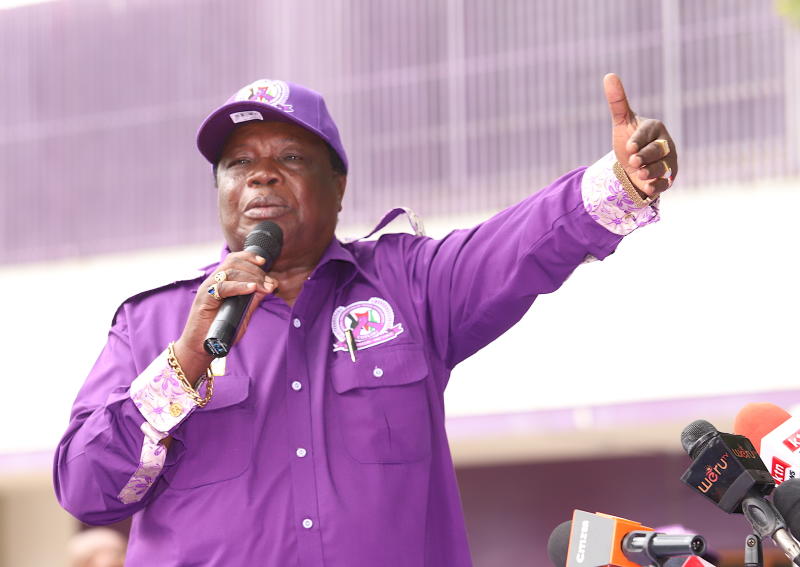 Central Organisation of Trade Union (COTU) has asked President Uhuru to punish Labour Cabinet Secretary Simon Chelugui.
COTU Secretary General Francis Atwoli said Chelgui declined to obey president's order issued on Labour Day to gazette Rose Omamo to the National Health Insurance Fund(NHIF) board. In a statement, Atwoli said the CS has shown defiance and contempt.
"It has come to our attention that the Ministry of Labour has blatantly refused to gazette the appointment of Sister Rose Omamo to the NSSF Board as directed by the President on May 1, 2022 during the 57th Labour Day Celebrations,'' said Atwoli.
He added: ''In defiance and contempt, both the Cabinet Secretary and Principal Secretary of the Ministry of Labour have disobeyed the President by delegating responsibility upwards. In no other democracy in the world do presidential appointees, who work at the mercy of the President, behave in the manner in which these two have conducted themselves.''
Atwoli said the fact that the President ordered his CS to gazette COTU's nominee to the board only for him to pass this responsibility to the Head of Public Service warrants further action from the President if his power and authority is anything to go by. He also claimed that in their act of disrespecting the President, the Ministry of Labour has embarked on a misinformation campaign and have since changed positions on why it didn't gazette Ms Omamo.
"Previously, the ministry's key argument against the gazettement was based on a speculated query on regional balance but after it was established that no region is represented twice," said Atwoli.