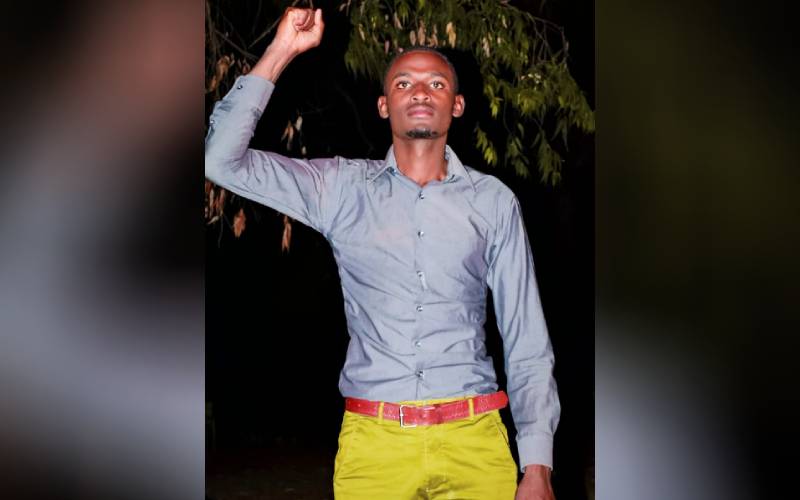 Seven people have been arrested in connection with the killing of a Fourth-Year JKUAT student, Joel Juma.
The Bachelor of Science (Industrial Chemistry) student was fatally stabbed in the chest in Juja, Kiambu County on Tuesday, April 19.
Juja Directorate of Criminal Investigations Officer (DCIO) Richard Mwaura told The Standard that out of the seven suspects, two are key and are likely to be charged with murder.
Juma, 23, was stabbed twice in the chest, police said.
The student was attacked at 2am on his way to pick a book from his college mate, who lived a few metres away.
He'd been accompanied by his girlfriend, a Bachelor of Law student at Mt. Kenya University, who had paid him a visit.
The girlfriend watched in horror as the assailants attacked Juma.
The woman said the thugs had demanded Juma hands over his phone and money to them before attacking him.
The attackers, thereafter, escaped without harming Juma's lover.
Juma was taken to a Juja dispensary, but was pronounced dead on arrival.
Police said Juma's killers had shifted base to Juja after being driven out of Kayole and Dandora areas.
Mark Thiong'o, the president of JKUAT students' organisation, urged police to expedite investigations into Juma's killing, and heighten security in JKUAT's environs.
Juja Deputy County Commissioner pledged to ensure the insecurity in Juja is eradicated.