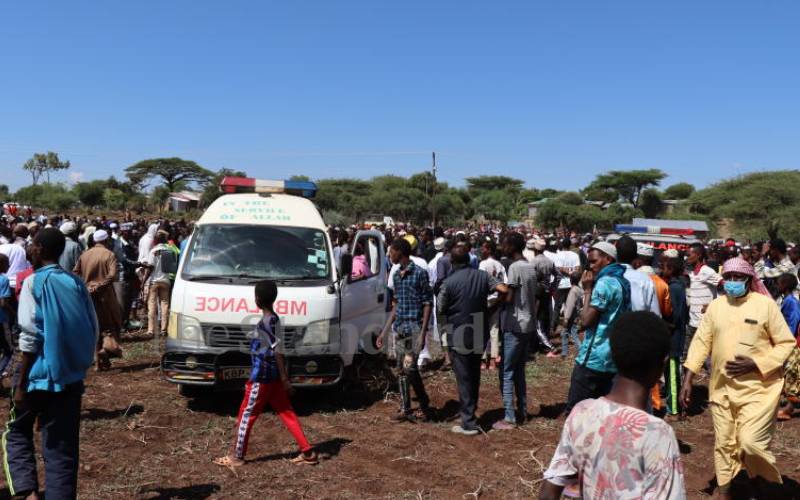 Migrant herders grazing their livestock in various parts of Isiolo County have been asked to return to their respective counties or risk eviction in a week's time.
Isiolo County Security Committee led by County Commissioner, Geoffrey Omoding and County Police Commandant, Hassan Barua had on March 15, given a similar notice to the herders to leave within six days or face forceful eviction.
However, Mr Barua, yesterday, said they had extended the timeline after the herders pleaded to be given adequate time due to drought in their respective counties.
But Friday's daytime attack at a village within Burat ward, about 12 km west of Isiolo town, that left nine people dead and six others injured, renewed calls for the eviction of herders from Samburu and Laikipia.
Mr Barua told The Standard that all herders, who are currently grazing their animals within Isiolo must leave with immediate effect.
''We did not evict them then because it had not rained in their counties, but now that it has rained everywhere, they should relocate,'' said Mr Barua.
Mr Omoding noted that the migrant herders, some from as far as Baragoi and Maralal had allegedly been behind insecurity in Isiolo.
The administrator said the herders also came armed with illegal weapons, adding that their presence brought tension in grazing areas.
Today, Isiolo leaders led by Dr Issa, Senator Fatuma Dulo and MCAs will join their counterpart from Wajir led by Wajir North legislator, Mr Ahmed Abdisalan for a meeting with Interior CS Fred Matiang'i to discuss insecurity in Isiolo.
The leaders are demanding the recruitment of 300 national police reservists to be placed under chiefs, eviction of herders and establishment of more police posts.