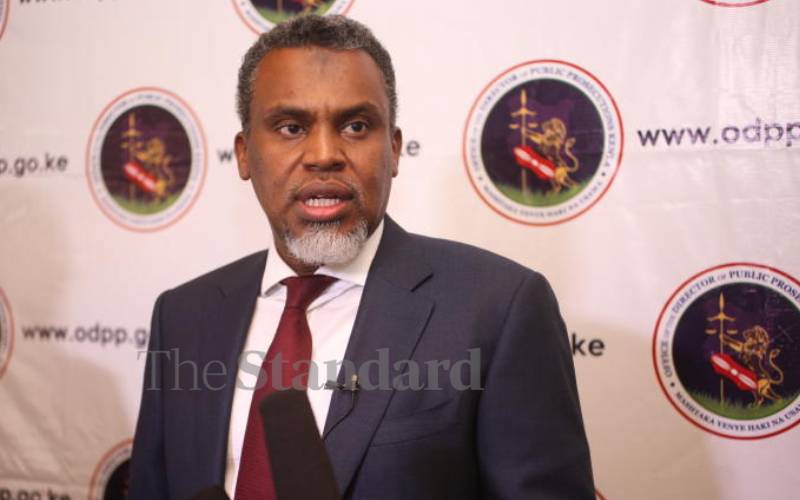 The fight against hate speech and other election-related offences has received a boost after the appointment of 200 specialised prosecutors and the establishment of the Hate Speech and Electoral Justice division at the Office of the Director of Public Prosecutions (ODPP).
Director of Public Prosecutions (DPP) Mr Noordin Haji said the prosecutors will be deployed in 129 court stations in the 47 counties to expedite prosecution of electoral offences.
Speaking during the launch of validation of the ODPP's compendium on Electoral Justice, Mr Haji also announced that he institutionalised Election Preparedness Committee tasked with coordination, research, data-collection, and analysis of all election-related matters.
"Elections trigger upsurge of hate speech, ethnic contempt, sexual and gender-based violence, incitement to violence and loss of property, voter bribery..." said Mr Haji.
The DPP said the compendium on election justice would provide tools for efficient and effective prosecution of election-related offences.
Chief Justice Ms Martha Koome also appointed 119 special magistrates to handle election-related matters.
This comes in the backdrop of back and forth among players in the justice system following unsuccessful prosecutions and convictions of hate speech cases in courts.