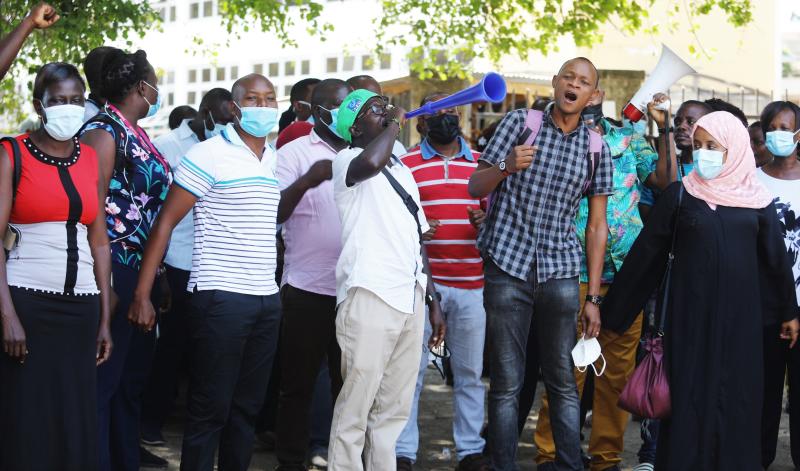 Health workers in Mombasa want the county government to remit their five months' loan and insurance before they can resume work.
The workers, who are on their second day of a strike, said their bank accounts are frozen because of unremitted statutory loans and insurance, despite the county paying the January salaries.
Kenya National Union of Nurses Mombasa secretary Emily Mursoi said they are unable to access funds. The workers want the county to remit loan and insurance payments for November, December, January, February, and March.
On Monday, the county urged the health workers to return to work and pledged to pay full salary and statutory remittances.
Mombasa County Government Secretary Joab Tumbo cited delayed disbursement of funds from the National Treasury as the reason for the late payments.
Mursoi said: "The banks have taken over our accounts. We cannot work on empty stomachs."
Health workers' unions have vowed to stay put until their February salary and all statutory remittances are paid.