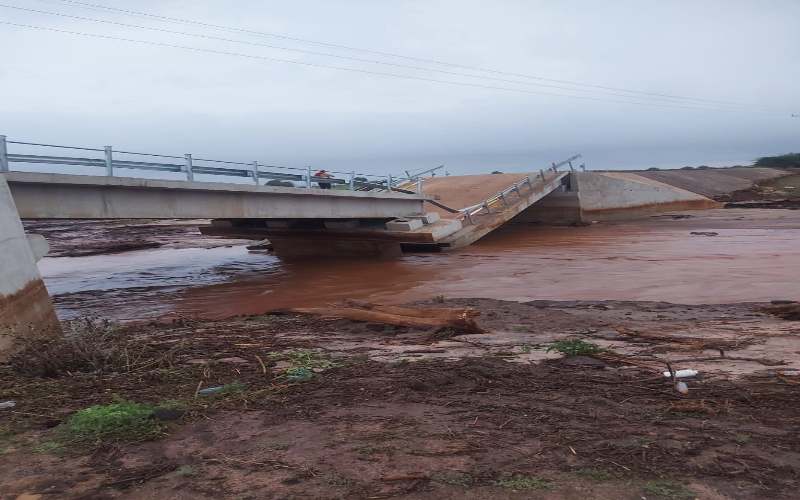 Good morning, Mr Joseph ole Lenku. I am writing in most enthusiastic support of your development initiatives that makes Kajiado one of the most exciting counties to be at.
I heard on the grapevine that some folks in your county have tried to replicate a model founded in other counties, which have deployed similar quick fixes to building roads that last a few days.
Consequently, the bridge that you launched two weeks ago caved in after only six days of use. And in one fell swoop, tax-payers' hard-earned Sh100 million was washed downstream.
The grapevine has been rife with innuendo that your expertise as a chef came up short. One would think it was you who was doing the building.
They referenced the Westgate tragedy, when you were Interior Cabinet Secretary, when you appeared to suggest the terror suspects who descended on the city were burning mattresses to divert attention, much the same way toxic fumes to repel reptiles from homesteads.
I think you could acquit yourself on the collapsed bridge easily if you say this is what lawyers call an "act of God." Just state the beams had been well cured but then they got soggy from too much water and the sand was washed away.
Thankfully, nothing is lost as the sand returned to the river, where it can be fetched, while the steel columns are still standing, ready to be plastered afresh. And once again, your expertise as a chef will come in handy. Tell them the only thing you can concoct is a meal, not metal fabrication.