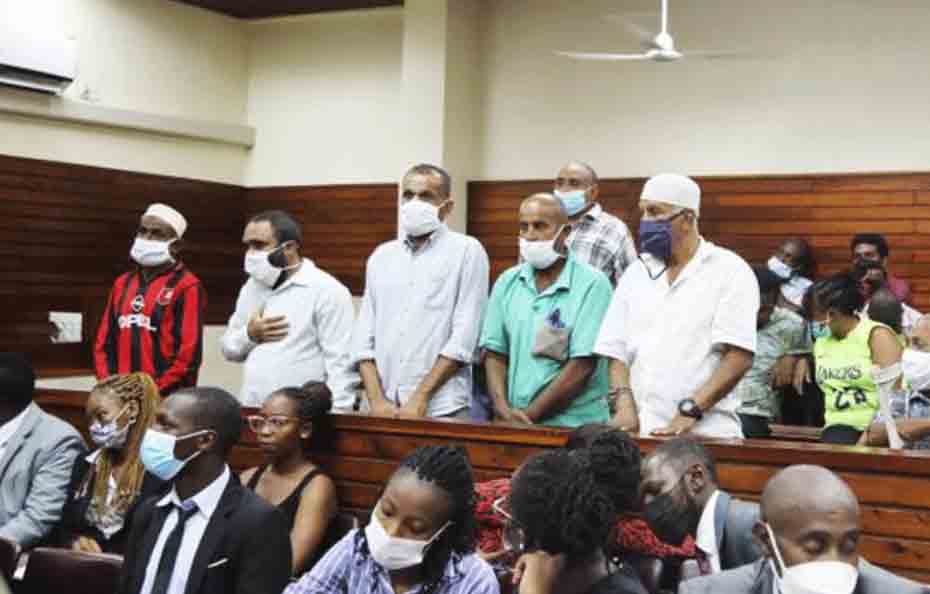 An Iranian national has denied trafficking heroin worth Sh1.3 billion.
The heroin was found in a cargo ship that was seized by security forces in the Indian Ocean in August 2014.
Pak Abdolghaffar, who has been charged alongside nine other suspects, told a Mombasa court on Thursday that he was one of the crew members of a shipping company that had been hired to transport white cement from Dubai to Zanzibar.
He denied the allegations that they were carrying drugs on the ship MV Amin Darya that was later blown up in the deep sea. The ship was destroyed by Kenya Defence Forces.
Pak, who was being cross-examined for the second time, denied claims part of the alleged cement they were carrying was destined for Kenya.
The suspects were accused of trafficking 377.2 kgs of heroin and 2,400 litres of diesel mixed with heroin.
Pak also denied a claim that they had a client who was ready to receive the cement in Mombasa. He said none of the cargo they had was destined for Kenya.