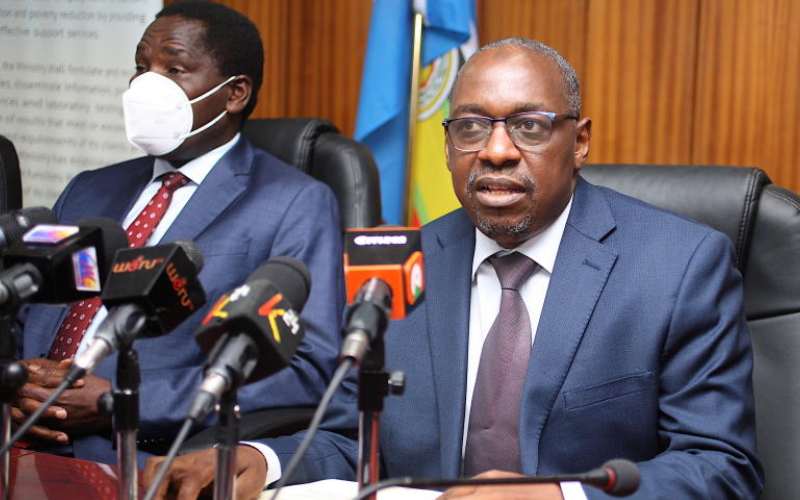 The entry of former State officers into elective politics has stirred the six Coast counties.
Yesterday, officials of fringe political parties at the Coast said the professionals could be a catalyst for anticipated defections from big parties.
"We expect a big harvest. We have netted aspirants for the Mombasa and Kwale governor seats. They have paid a membership fee of Sh25,000 and a nomination fee of Sh500,000," said Kadu-Asili chair Joshua Kombora.
Kombora said the party will close the door to new members on March 10.
He noted that Kadu-Asili has also set the nomination fees for the aspirants who wish to contest on the party ticket.
"We are waiting for them, they will come," he said.
"The aspirants must pay the mandatory Sh25,000 membership fee. Aspirants for governor will pay a nomination fee of Sh500,000, MP Sh100,000, Senate and Women Rep Sh250,000."
Yesterday, former Agriculture Principal Secretary Hamadi Iddi Boga said he will vie for Kwale governor on the ODM ticket.
This will complicate matters for former Kenya Ports Authority (KPA) senior manager Eng Lung'anzi Chai Mangale who had initiated talks with nominated Senator Agnes Zani to deputise him.
Eng Lung'anzi will battle it out with Prof Boga and Kwale County Speaker Sammy Ruwa for the ODM ticket.
"I am a life member of ODM which I intend to use in my quest to take over the Kwale governor seat. I will address the challenges of poverty, unemployment and education. I will promote industrialisation and agriculture.
"Agriculture is my most important pillar in the economic recovery plan for Kwale county," said the former PS who has settled on former Correctional Service PS Safina Kwekwe as his running mate.
Gideon Mung'aro (Devolution) and Hussein Dado (Interior) also resigned as Chief Administration Secretaries on Wednesday to vie for Kilifi and Tana River governor seats, respectively.
"I have already hit the ground running. I am currently doing consultations with my people before I make a major announcement on who will be my running mate," said Mung'aro.
The entry of Mung'aro, an ally of President Uhuru Kenyatta and ODM leader Raila Odinga, into the battle for the ODM ticket complicates matters for Deputy Governor Gideon Saburi and County Assembly Speaker Jimmy Kahindi.
Dado will vie for Tana River governor on the Jubilee Party ticket. "I will prioritise agriculture and farming which have been hit by the drought. But fostering peace is my priority," he said.
The former Interior CAS will face off with incumbent Dhadho Godhana who is also in ODM. Jubilee and ODM are the parties in the Azimio la Umoja movement.
Yesterday, Umoja Summit Party (USP) chair Matano Chengo said: "We are anticipating a harvest as many aspirants are seeking our party ticket.
"We have set the nomination fees. It is Sh20,000 for MCA, Sh200,000 for MP, Senate Sh250,000 and governor aspirants will pay Sh500,000. We have lowered rates for the disabled, the youth and women," added Chengo.
He said coalition talks between USP, Shirikisho Party of Kenya, and Kadu-Asili will continue despite Pamoja Africa Alliance (PAA) leaving to join Azimio la Umoja.
Professor Hassan Mwakimako said Boga's entry into Kwale politics will completely alter the race to succeed Governor Salim Mvurya.
"Boga is very popular in Kwale. His entry complicates Mvurya's succession plan. He was the first to announce a running mate and he has been campaigning," said Mwakimako.