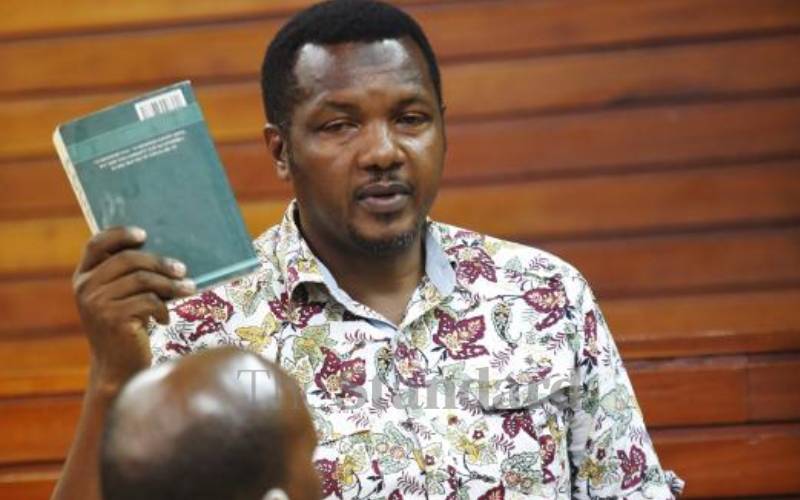 A shipping agent charged alongside nine other people with trafficking drugs worth Sh1.3 billion has told a court that it was his kindness to help the foreigners that landed him in trouble.
Maur Abdalla Bwanamaka who appeared before Mombasa Chief Magistrate Martha Mutuku on Wednesday denied ever communicating with his co-accused, Pakistanis and Iranians.
Bwanamaka said he tried to help them hoping to get a job as an agent on the ferry they were using, MV Bushehr Amin Darya, which was blown up in the deep seas in the Indian Ocean in 2014.
He said he learnt of the vessel from one of the accused persons, one Captain Osman.
"Captain Osman called and told me that he had been informed of a vessel at the port by Captain Abdille. He said he had not been able to get his documents on time and asked if I could go there and offer my services as an agent," Bwanamaka told the court.
He said that when he arrived at Berth Eight, he found the area, including the ship, sealed off.
Mwanamaka said he also found Mr Hamisi Masa, the head of the Anti-Narcotics Police Unit, at the scene and gave him his business card.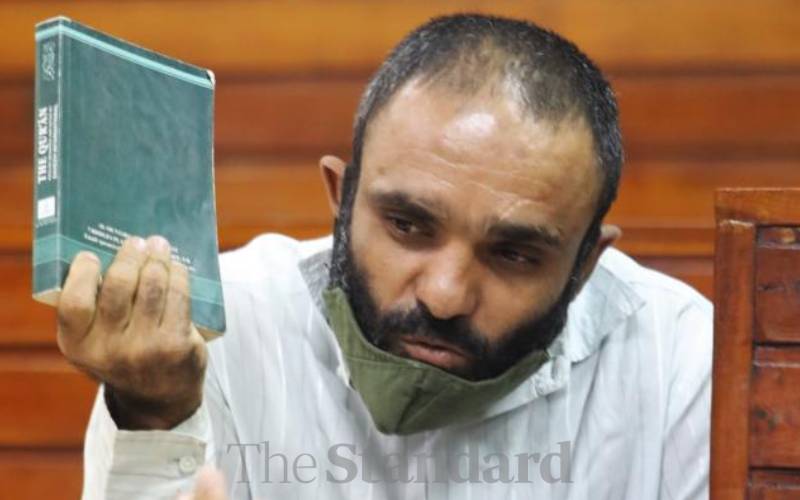 The suspect had chatted with Masa for a moment and even asked if he could offer his services as a shipping agent.
Masa said he could not allow him to offer his services to the ship but asked him to talk to the ship's captain.
I soon found myself not only helping the crew of the seized vessel but also helping the police too in one way or the other, he told the court.
I helped the crew to put some of the documents they had in order, buying them food as requested by the police and also sourcing for a doctor to check on them after an officer named Mutiso told me one of the crew members was sick, Bwanamaka said.
During the investigations, the suspect said, he helped the police where he could. However, he did not understand what the problem was.
Mwanamaka told the court that he informed the ship's captain, Yausuf Yaqoob, that the police could be investigating a serious crime of either drugs or arms following the presence of Kenya Navy forces.
"That is how I came to interact with the other foreigners who have also been accused in this case. I did not know them prior. I had not even met them before they docked in Mombasa. I was trying to help them hoping to get a job. But here I am in court for drug trafficking," Bwanamaka said.