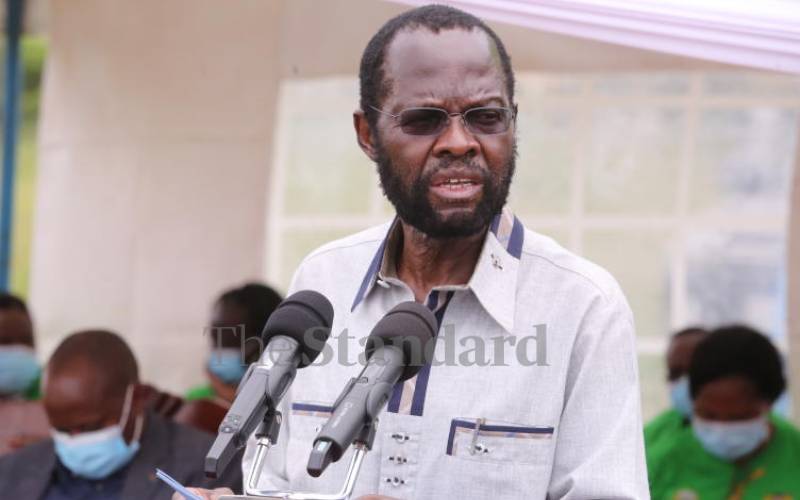 A court has stopped an attempt by the county government of Kisumu to increase land rates.
This comes after a ruling that the devolved unit did not follow the law when developing the Draft Valuation Roll 2017 that was to effect the new charges in a process that cost the taxpayer Sh70 million.
However, this was before John Michael Obure, a resident of Manyatta estate in Kisumu, moved to court to challenge the county government's decision terming the proposed new land rates illegal.
And the judgment, on Friday, by Justice Anthony Ombwayo, of the Environment and Lands Court sitting in Kisumu, is a major relief for landowners who were facing the prospect of shouldering the weight of an increase in annual rates of up to 7,277 per cent on freehold land and 5,343 per cent on leasehold land, according to Obure.
The increments were part of the Draft Valuation Roll 2017 that Governor Anyang' Nyong'o's administration developed to boost locally generate revenue.
The orders by the court prohibit the county government from commencing, instituting, undertaking, continuing, or proceeding with all or any proceedings and processes concerning the Draft Valuation Roll 2017.
Justice Ombwayo's order also means the county government may have spent Sh70 million in public funds developing a Valuation Roll that detailed the proposed increments in vain.
In his suit, Obure sought several orders, including an order quashing a gazette notice the county government had relied on in its attempts to effect the changes.
He told the court that he became aware of the increased rates after the county government notified him through the Draft Valuation Roll 2017 it had developed.