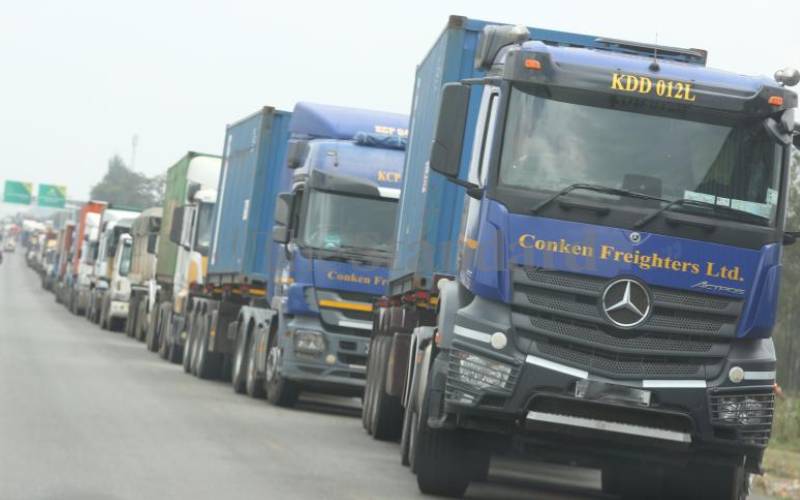 Ugandan authorities have bowed to pressure from other East African Community (EAC) member states to review their stand on Covid-19 tests done outside the country.
Until Thursday, Uganda had outlawed tests done outside its borders labeling them as 'fake', and insisted on fresh coronavirus tests for truck drivers entering Uganda at a fee of Sh3,500.
Uganda has now listed clinics and labs across the region where other EAC nationals can get coronavirus tests whose results will be accepted in Uganda.
Henry Mwebesa, Uganda's director-general of health services, said in a letter dated January 6 that the decision was arrived at after an inter-ministerial meeting chaired by Prime Minister Robinah Nabbanja on Thursday.
"The Covid-19 tests must have been done from the attached list of approved laboratories in the region," says the letter.
The directive was shared with all district health officers of Tororo, Busia, Amuru, Rakai, Kabale and Kasese as an interim measure to clear the backlog of cargo trucks at border points.
Since January 1, truck drivers from the region have protested over the rejection of their Covid-19 certificates by Ugandan authorities.
Hundreds of the drivers at Malaba and Busia border points refused to pay the Sh3,500 demanded for the fresh tests in Uganda saying the test ought to be free as is the case in Kenya.
"The East African Community member states agreed that drivers who have been tested for Covid-19 in any member state be given a certificate whose validity is 14 days, and that those with valid certificates are free to move within the EAC region," Kennedy Osia, the chair of Skyward Clearing and Forwarding Company, said.
"Uganda has betrayed this agreement by unilaterally introducing a mandatory charge of $30 whether the truckers have valid certificates."