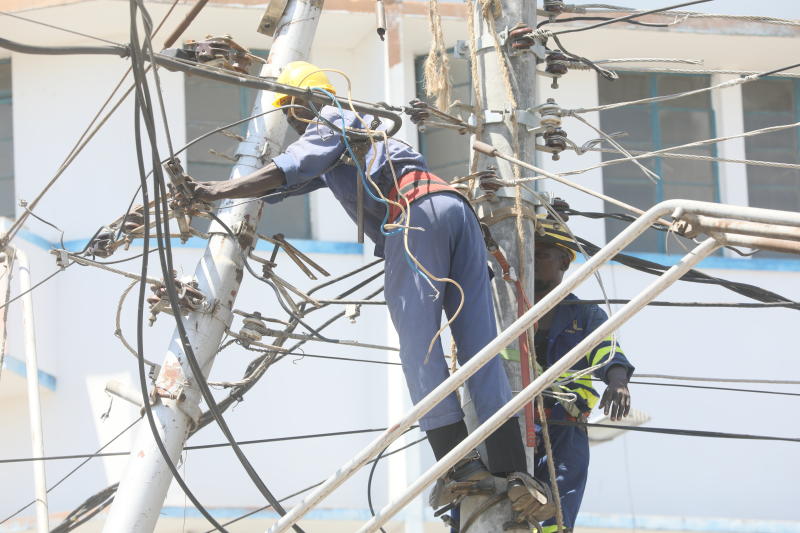 In his Jamhuri Day speech, President Uhuru Kenyatta promised cheaper electricity for Kenyans as a Christmas gift. Reduced power costs, the head of state said, would reflect in the December bills, with consumers paying 15 per cent less.
The cost of power has been a major disincentive for doing business in Kenya and has made some companies to shift to countries such as Egypt which have cheaper electricity.
By end of March this year, the cost of power was expected to drop by a further 15 per cent, with the State pushing the Independent Power Producers to reduce the high rates they charge Kenya Power, the power distributor.
However, the cost of power last month went up by two per cent compared to November, according to Kenya National Bureau of Statistics (KNBS).
Paradoxically, two days after the head of state promised Kenyans cheaper electricity, the Energy and Petroleum Regulatory Authority, in a gazette notice, raised the fuel cost charge (FCC) to Sh4.63 per kilowatt-hour from Sh4.21 last month, a move that increased the power bills to a 40-month high.
The increased FCC, and higher foreign exchange fluctuation adjustment to Sh0.7314 from Sh0.73 last month, means the consumers will got fewer units compared to last month for the same spending.
KNBS data showed that, on average, a household consuming 200 units of power (kilowatt-hours – kWh) paid Sh5,185 last month, two per cent more than Sh5,089 they paid in November and 11.2 per cent higher than the Sh4,664 they paid in December 2020.
Clearly, the president's idea of reducing the cost of power through a reduction in system and commercial losses won't work as envisaged.
We must confront the elephant in the room--the 16 per cent valued added tax (VAT). Experts aver that if the VAT is reduced, the cost of power would go down considerably. If the government wants to reduce the cost of electricity, therefore, it should stop beating around the bush and address the problem of high taxes.