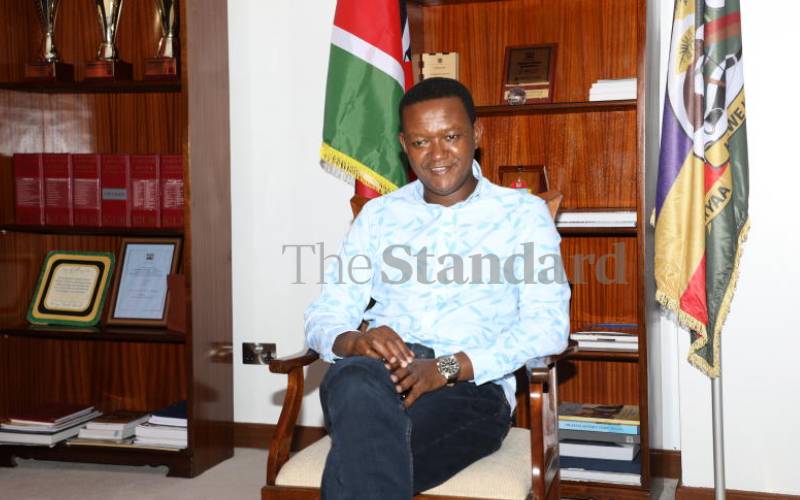 The race to succeed Machakos Governor Alfred Mutua is turning into a titanic battle pitting seasoned politicians against newcomers.
So far, at least eight aspirants have declared or showed indications to vie for the seat as Dr Mutua's two terms come to an end this year.
State House Chief of Staff Nzioka Waita has been holding meetings in the county and is expected to vie. However, he has not declared his intention in public and did not respond to our questions on the same.
If he vies, he will join the long list that includes political bigwigs such as United Democratic Alliance (UDA) Chairman and former Machakos Senator Johnstone Muthama, Machakos Deputy Governor Francis Maliti and Mavoko MP Patrick Makau, as well as Transport and Infrastructure Chief Administrative Secretary (CAS) Wavinya Ndeti.
Others include County Assembly Speaker Florence Mwangangi, lawyer and first Speaker of Machakos County Assembly Bernard Mung'ata as well as Nairobi-based lawyer Kyatha Mbaluka.
The aspirants have already mounted their campaign squads and some have hit the road, as the civil servants are expected to resign by February 9, six months to the August 9 General Election.
Although he is little known to the county residents, Waita has held meetings with various leaders, including sitting and former MCAs, to map out his campaign strategy.
It will be a do or die affair for Wavinya, who will be making a third stab at the governorship, having been Mutua's most formidable challenger in both 2013 and 2017 elections.
Wavinya has already made it clear that she is firmly in the race and asked voters to ignore the propaganda by her opponents that she will not run for the seat.
"I urge the people of Machakos to ignore the rumour by those afraid of my candidature that I am not in the race. I can confirm that I will be on the ballot and am confident Machakos people will elect me as their next governor," she said.
Wavinya said among her priorities if elected will be to improve healthcare services in public hospitals. "Within the first 100 days, I'll fix the healthcare system in Machakos to ensure residents get quality and timely services," she added.
Makau has been rallying the voters to support his bid, saying he is the right candidate for the county's top job. He has been endorsed for the seat by Matungulu MP Stephen Mule.
"As MPs in the Wiper express team, we have resolved and agreed to back Makau for the governorship of Machakos seat because we believe he is the most appropriate and qualified for the position," Mule said recently when he hosted Makau in his constituency.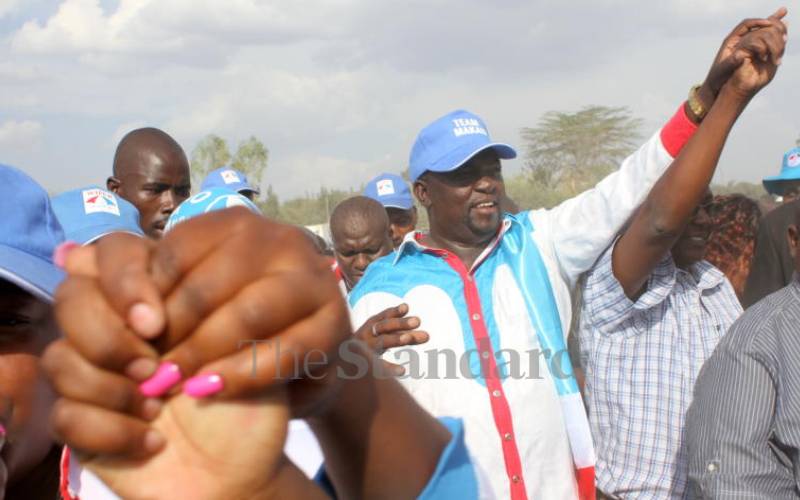 Maliti also hopes to succeed his boss, Mutua, and has been selling his agenda. He says he is the right candidate to sustain the tempo of Mutua's development in the county.
"I have visited literally all parts of Machakos County and held close consultations with the people and they are clear in their minds what they want. I am in agreement with them that Machakos needs a hands-on governor who is ready to listen to the people and put their interests first," says Maliti.
He says his wealth of experience in county governance, as well as a senior director of the Kenya Vision 2030 programme initiated by retired President Mwai Kibaki, gives him an edge to serve.
Pundits say the race will not be a walk in the park for any of the aspirants, considering the constantly shifting dynamics in the local and national political arena.
Observers say Machakos voters will uphold their tradition of showing no respect for political party waves, predicting that the winner will not necessarily need the backing of a popular political party or leader.
"The race for the governorship will not favour a newcomer, at least for now. Voters have a tendency to always want to identify with people who have been interacting with them. The newcomers will have an uphill task because they lack adequate political capital and networks, which cannot be established within the remaining short period," says political strategist Shah Kitusa.
According to Kitusa, Machakos voters are more likely to embrace an individual who has traversed the region and engaged residents to understand their challenges.
"The people of Machakos will not elect 'a project' imposed on them by a political party, neither will they succumb to the whims of the powers that be. They will pick a person of their choice, and such choice will be informed by their level of interaction with them," added Kitusa.
But a contrary opinion has been advanced by political commentator Hezborne Kyalo, who believes aspirants who have been in the political scene are laden with baggage that could weigh down their bid.
"There is going to be a definite departure from the tradition where voters have been considering the popular names in political contests. This race will be won not on the basis of popularity but on the transformation agenda and policies that the candidates will succeed in selling to the voters," said Kyalo.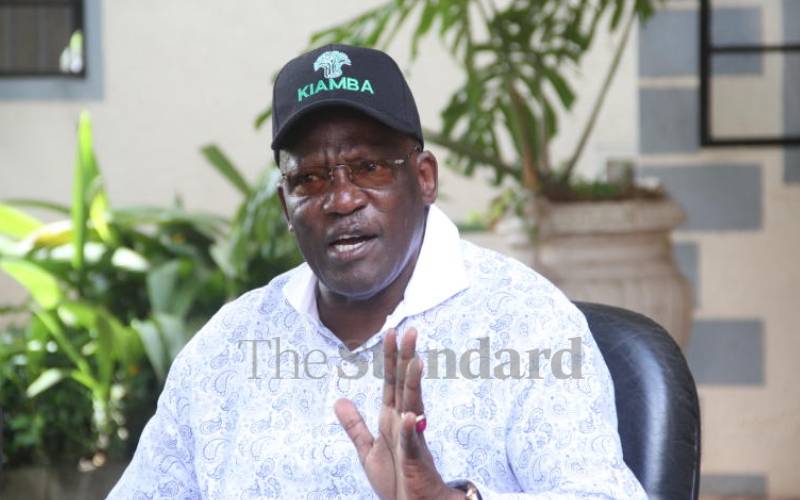 He argued that the highly literate and informed populace among Machakos voters will be keen to pick an individual who will skilfully manage the county's resources for the benefit of the residents.
"The calibre of voters we now have in Machakos are very informed people who will not be easily swayed by empty rhetoric. The voting patterns will shake the political players to the core," he said.
Mbaluka has stepped up his campaigns with flashy hoodies, boda boda reflector jackets and other campaign materials.
He has been hosted in several mass media shows and spoken through various online platforms about his agenda for transforming Machakos.
Mbaluka, in his conversations with the people, has been emphatic that previous and current leaders from the county and in various leadership positions have failed to live to the expectations of residents.
He insists the only way to transform the county is to have a clean break with past and present leadership and put in place fresh people.
Muthama's candidature is also seen as a potential game changer in the race, owing to his vast experience and networks in politics.
The former senator has reportedly organised and set up a full campaign secretariat that is charged with drawing up and executing his campaigns when the time comes.