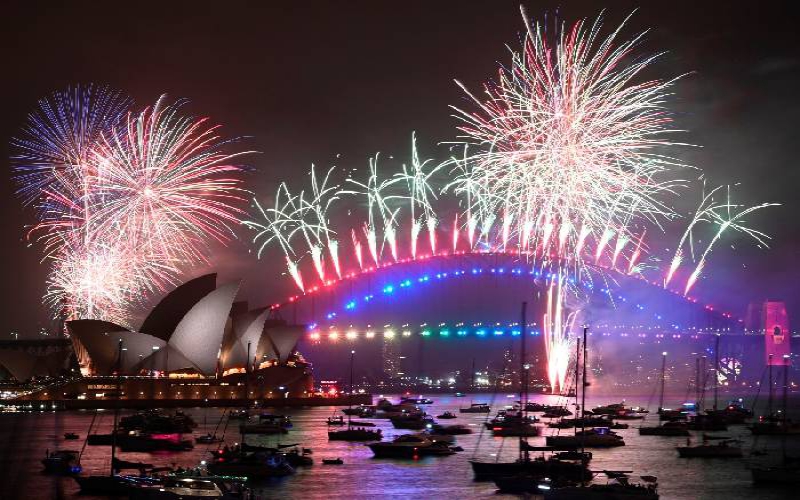 Good bye 2021! Welcome 2022!
Sadly, not everyone will say Happy New Year at the same time. Due to differences in time zones, in some parts of the world, people will have to wait as long as 20 hours before they can celebrate the New Year.
As East Africans cross over to 2022 on Friday midnight, some parts of the world will already be 10 hours into 2022. While you might think that your celebration is delayed, a person in Baker Island, USA will have to wait for 12 hours before kissing 2021 goodbye.
Countries that have already crossed over to 2022
The Pacific island of Tonga and New Zealand were the first countries to welcome the New Year at exactly 2 pm East Africa Time (EAT).
If you are having a fish fillet in Nuku'alofa, the capital and chief port of Tonga, on the northern shore of Tongatapu Island or maybe sipping a cold drink on the waterfront promenade, sandy beaches of Wellington, you need not worry about getting late to work the following day because you will be ahead of the rest of the world.
Tonga and New Zealand are 10 hours ahead of the rest of the world. By the time people in Tonga and New Zealand will be staring at the sky with blazing fireworks, someone in Kisumu will be needing an umbrella to shelter from the scorching sun while those in Nairobi could still be stuck in the traffic jam along Mombasa Road.
The ten-hour difference between New Zealand and Nairobi means that when the clock reads 00:00 in Tonga or New Zealand, in Nairobi, it is exactly 2 pm. As you move further west, Australia and countries in Asia will then pick the queue.
Australia is eight hours ahead of Nairobi while Tokyo, Japan's capital is six hours ahead. This means that Australia will welcome the new year at 4pm EAT while Japan will be counting down the clock at 6 pm.
London will celebrate at exactly 1 am, an hour after Nairobi that shares the same time frame with Moscow – the Russian capital where the celebration will be held at the Red Square when the Kremlin Clock strikes midnight.
New York will usher in the new year eight hours after Nairobi. In other words, by the time you will be taking your breakfast at 8 am on Sunday morning or rushing to go to church, that's when New Yorkers will be celebrating the new year.
But when you think that that's too late, in Honolulu, they will cross over to the New Year at 11 am on Sunday morning.
But that's not all.
Baker Island, a small, uninhabited island with a fringing reef plus wildlife including sea turtles and shorebirds will become the last place on earth to enter 2022. Baker Island is 15 hours behind Nairobi.
The second last territory to celebrate the New Year will be American Samoa which is 14 hours behind the rest of the world.
Interestingly, American Samoa sits just 558 miles from Tonga, whose citizens shall have celebrated a new year 25 hours before.