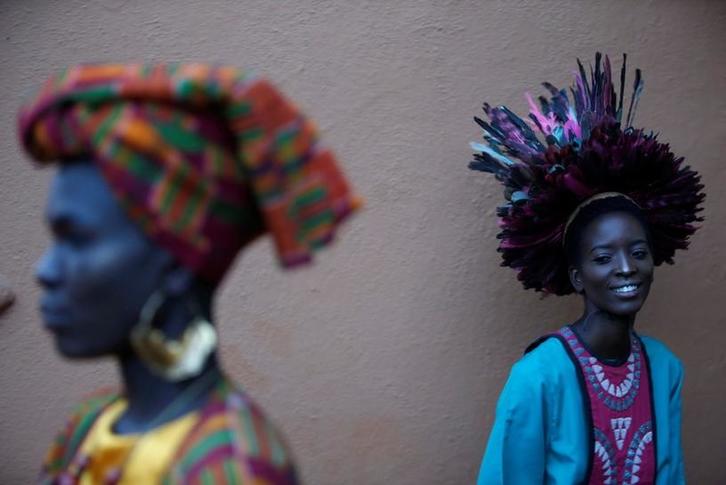 In Miriam Makeba's words, Africa has her mysteries and even a wise man cannot understand them. But a wise man respects them. Such words define the many exquisite traditions, culture, food, music, dance and the amazing people of Africa. So much that cannot only be celebrated in a day. May 25 every year is celebrated as the Africa day, this year the theme was silencing the Guns: Creating Conducive Conditions for Africa's Development and Intensifying the Fight against the Covid-19 Pandemic. The celebration comes at a time when Africa and the world is grappling to fight Covid-19 even as other diseases and food insecurity pose a threat to the region.
SEE ALSO: 181 people test positive for Coronavirus as tally now hits 8,067
Since May 25, 1963 when Organization of African Unity (OAU) replaced African Union (AU), the day has now been set aside to commemorate the successes of OAU in the fight against colonialism and apartheid as well as the progress Africa has made while reflecting upon the common challenges that the continent faces in a global environment. These year's celebration happened virtually due to the impact of Covid-19 on the world with many taking to social media to post their culture, different dance moves and cook out challenges. According to the United Nations Secretary General António Guterres, the world marks Africa Day under extremely difficult circumstances due to the global impact of the Covid-19 pandemic that threatens to derail progress by African countries towards meeting the Sustainable Development Goals and the targets set out in the African Union's Agenda 2063. Guterres is now calling upon African governments to put an end to all forms of violence including against women and girls. "About 20 African countries are scheduled to hold elections this year, some of which will be postponed due to the pandemic, with potential consequences for stability and peace. I urge African political actors to engage in inclusive and sustained political dialogue to ease tensions around elections and uphold democratic practices," says UN Secretary General António Guterres.
SEE ALSO: Two more people killed in Makueni-Kajiado boundary clashes
Google has further launched an online exhibit that allows one to explore an African journey to have a taste of Africa's cuisine, Street View tours of ancient architecture, and contemporary African beats through the 11 ways to celebrate Africa day on Google Arts and Culture. According to Google's Head of Communications and Public Affairs, Africa, Dorothy Ooko, the exhibition takes one to iconic locations like the Great Pyramid of Giza in Egypt, the street art of Johannesburg's Maboneng precinct, a clear description of the traditional African beadwork and textiles from Malawi, Kenya, Zambia, Rwanda, Uganda, South Africa, Lesotho, Mozambique, Mauritius, Cameroon and Tanzania. "Culture connects us, gives hope, creates solidarities, and reminds us of what's most important," adds Ooko. Job losses has been rampant in Africa since the beginning of the pandemic due to a slow economy. All proceeds that were collected from the 'Africa Day Benefit Concert At Home' will be used to help families and children in the continent affected by the coronavirus pandemic. The two-hour concert that was broadcasted on MTV and YouTube channels, brought together a star-studded line up of Africa's superstars like Burna Boy, Sho Madjozi, Tiwa Savage, Sauti Sol, Diamond Platnumz and others.