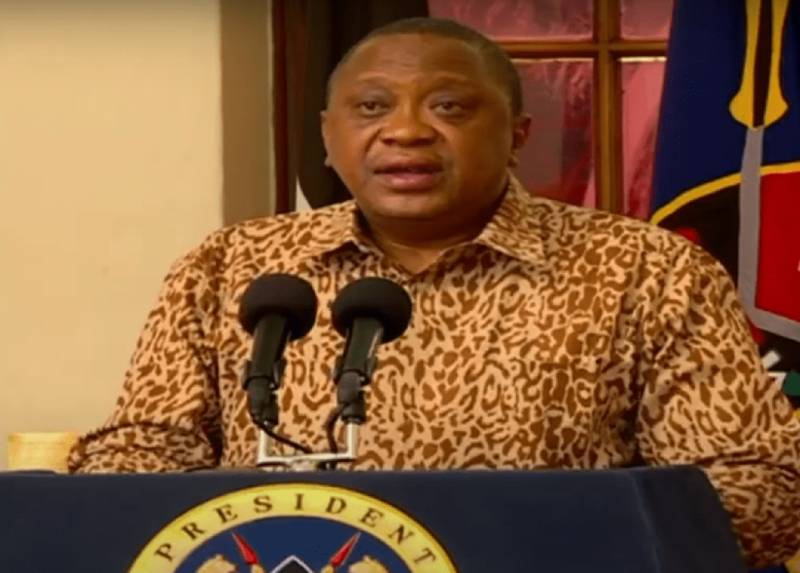 President Uhuru Kenyatta (
pictured
) has extended the ongoing curfew for an extra 21 days. Also extended to June 6 is the lockdown of Nairobi Metropolitan area, Mombasa, Kilifi, Kwale and Mandera counties. He also ordered the cessation of movement of vehicles, except those carrying cargo, at the borders with Tanzania and Somalia in renewed measures to fight covid-19.
SEE ALSO: Virus war a matter of personal responsibility, not just the law
All cargo vehicles drivers will be subjected to mandatory coronavirus tests. Those who test positive will not be allowed in. Kenya has so far recorded 830 confirmed cases of coronavirus since March 13, Uhuru added. Even though the measures set in place are an inconvenience to many, Uhuru said a much worse situation would be for the infections to spiral out of control. Allowing the infections to increase may cause an economic collapse due to the terror and paralysis covid-19 causes. "Economies far greater than ours are facing their worst economic situation in many years."
SEE ALSO: Ensure the poor have access to basic needs
Uhuru admitted there is growing pressure for easing of measures against the disease and a return to normalcy. Fifty people have died of the disease according to the Health ministry. Close to 30 per cent of the recorded deaths occurred at home. Some 301 individuals were discharged after recovering fully. If Kenya had not taken immediate calculated steps, the public health emergency operations centre shows there would have been more cases of infections and deaths.