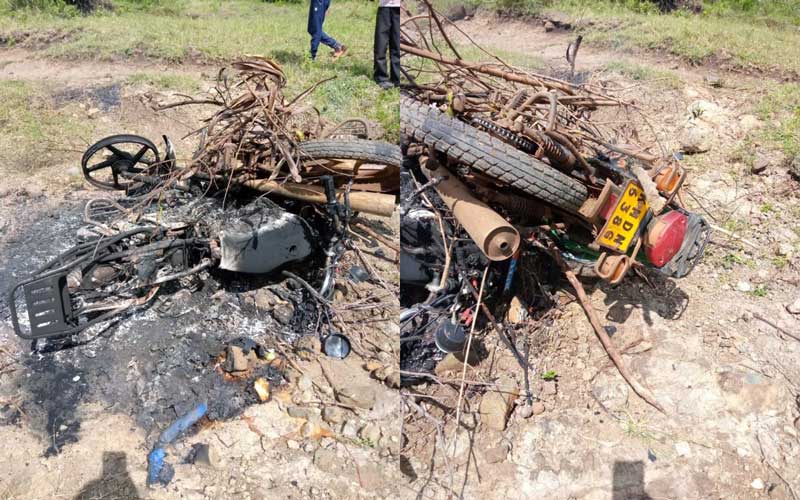 A police officer who was helping a husband get his wife back from another man was killed by an angry mob in Homa Bay County. The second man is said to have eloped with the woman. Felix Yegon was killed at Kalwal village in Ndhiwa sub-County, Homa Bay County, on Wednesday evening. Constable Yegon was attached to Kobama police station. The man he was trying to help was reported to have separated with the wife one month ago.
SEE ALSO: Homa Bay women to benefit from Sh11m cage fish farming project
On Wednesday, the man who hails from Pala Koguta village in the same sub-County, reported to Kobama police post with a letter from the Assistant Chief requesting the police to help him get back his wife. Senior Chief Joseph Makoteng' of West Kwabawai location said the man directed the police officers to the home of his estranged wife's aunt even though she (wife) was not there. Mr Makoteng' said there had been bad blood between the man and his wife's aunt because he had been accused of assaulting her three weeks ago. The man, accompanied by Yegon and another officer, went to the home on two motorcycles. The two officers were not in uniform. Villagers, who already knew about the assault case, attacked the three.
SEE ALSO: Homa Bay woman killed in quarry
"Residents suspected he was on another mission to assault his wife's aunt. They descended on the three with sharp and blunt weapons," the chief said. They overpowered the officers before the man and one of the officers identified as William Ngeiwa disappeared. Mr Ngeiwa sought refuge in a nearby home. Yegon, who had been left alone, fired bullets in the air to disperse the mob. But all was in vain. Ndhiwa sub-County Police Commander Robert Aboki said Yegon shot in the air until the bullets in his gun were depleted.
Beaten to death
He was overwhelmed by the assailants who beat him to death.