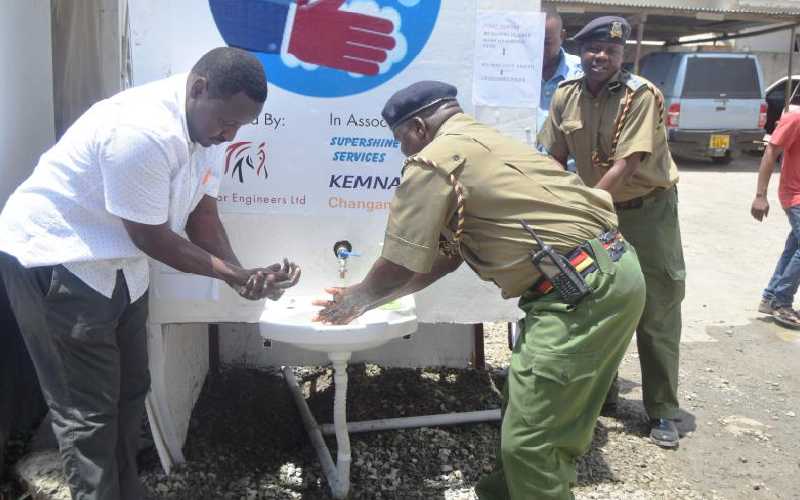 Kenya
Move should cushion Kenyans hard hit by coronavirus crisis
Counties have waived cess on all food items in efforts to cushion producers and consumers from the impact of coronavirus pandemic. Cess is a form of tax levied on domestic agricultural trade for products moving between counties. Ideally, revenue from this levy is meant to improve the production and distribution of taxed commodities. But instead, it has been blamed for the prohibitive cost of food that burdens most households. The agreement was reached on Monday during a meeting to formulate a national response to the ongoing health crisis, between the National Development Implementation and Communication Cabinet Committee and the Executive Committee of the Council of Governors.
SEE ALSO: Five Barcelona players 'tested positive for COVID-19' - but club kept results hidden
During the meeting, chaired by Interior Cabinet Secretary Fred Matiang'i and attended by CoG chairman Wycliffe Oparanya, it was agreed that both tiers of government would support the ongoing engagement of local industry to mass produce personal protective equipment.
Supply chain
In a statement, the officials said they had also "agreed on the immediate implementation of protocols for the management of food supply chains, markets, enhanced transport logistics, augmentation of sanitation, and operation of county health facilities." The meeting agreed that to bolster national Covid-19 contingency plans, governors should explore inter-county structures that will provide quarantine facilities, if needed. Further, the national government will support county governments' efforts to protect vulnerable economic sectors such as transport and informal artisans by supplying the CoG every Friday with 10,000 pieces of 20-litre containers of hand sanitisers.
SEE ALSO: If 212 politicians assembled at State House, how is it impossible to open churches? — Murkomen asks
It was also agreed that the National Treasury will fast-track the disbursement of the requisite resources to support the county governments in hiring additional front-line healthcare staff. According to the meeting, the CoG, in conjunction with the national government, will hold consultative sessions with all leaders and key stakeholders at the county level to avert the spread of the disease. And in order to facilitate compliance with the nationwide curfew, it was decided that Dr Matiang'i will issue fresh instructions requiring all employers to ensure that any employees who are not designated as critical or essential service providers leave the workplace no later than 4pm.
Public support
"The meeting acknowledged and lauded the overwhelming public support for and cooperation with the curfew, and encouraged all Kenyans to continue supporting this unique and vital aspect of our nation's response to Covid-19," read the statement.
SEE ALSO: Paris bans demo over black Frenchman who died in 2016 police operation
The meeting also acknowledged that on the first day of the curfew, there had been incidents where law enforcement officers "fell short of the required standards." "It was further noted that those instances are under investigation and appropriate action would be taken," said the release.