Letters
Coronavirus pandemic has overwhelmed even some of the best health care systems in the world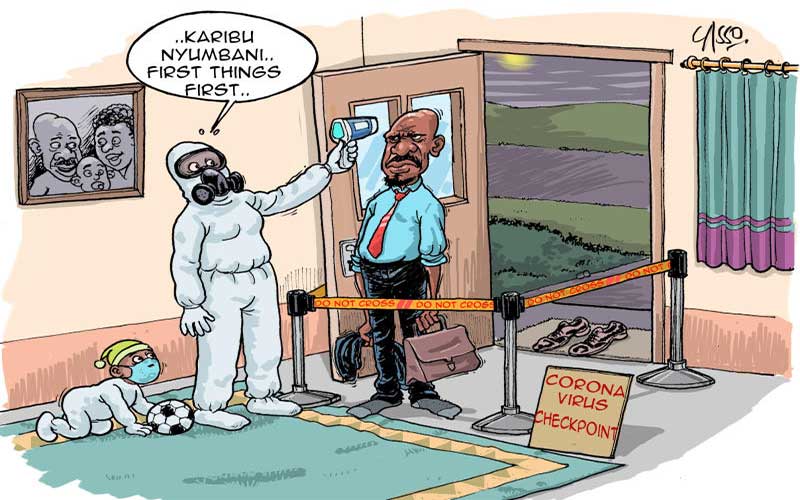 In January 2017, the Employment and Labour Relations Court sentenced six officials of Kenya Medical Practitioners Pharmacists and Dentists Union (KMPDU) to one month in prison for contempt of court. It must be remembered this was during the doctors' strike that lasted for at least 100 days – the longest in Kenya's history. The contestation was about the implementation of a MoU between the doctors and the Government in which the doctors called for restoration of the public health care system.
SEE ALSO: Why partnerships in technology are key in fighting pandemic
While there have been reports of amazing sacrifices by health workers in response to the growing coronavirus cases in the country, there have also been breaking news of those who have been forced to flee health facilities for fear of contacting the virus. Last month, in Makueni County, five Chinese patients who were driven to Makindu Sub-county Hospital unwittingly caused a spectacle as health workers scuttled for safety. More than that, last week, doctors at a Kakamega hospital ran from a patient who exhibited symptoms associated to covid-19. These two cases are grim reflections of the deplorable working conditions that health workers have been subjected to in the recent times. Coronavirus pandemic has overwhelmed even some of the best health care systems in the world like Italy's where at one point there was one death related to Covid-19 every two minutes.
SEE ALSO: What if Kenyans knew Covid-19 was coming?
Apart from holding extra-religious prayer gatherings in search of solutions, there's need to step up resources at the public hospitals. By now the Government ought to have put up make shift facilities with adequate bed and testing kits. You don't wait for a full outbreak before you can embark on aggressive response. If the Kenyan government has learnt anything from the most hit countries, it must be that it has caved in to the fact that eventually the buck rests with it. Someone must take responsibility for negligence, lack of sufficient preparation and dysfunctional health care. This pandemic has made evident the limits of class apartheid. It has taught us that to create a society in which respect of basic human rights like access to sufficient heath care services is defined by breadth of wealth can sometimes be self-defeating. Perhaps when dust settles we will want to live as human beings with human sensibilities. In the meantime, these aren't extraordinary times for nothing, they're also the optimum time to reform essential institutions like the health system.
SEE ALSO: How coronavirus slashed trips to ATMs to an all-time low in April
John Ouma is a journalism student at Multimedia University of Kenya