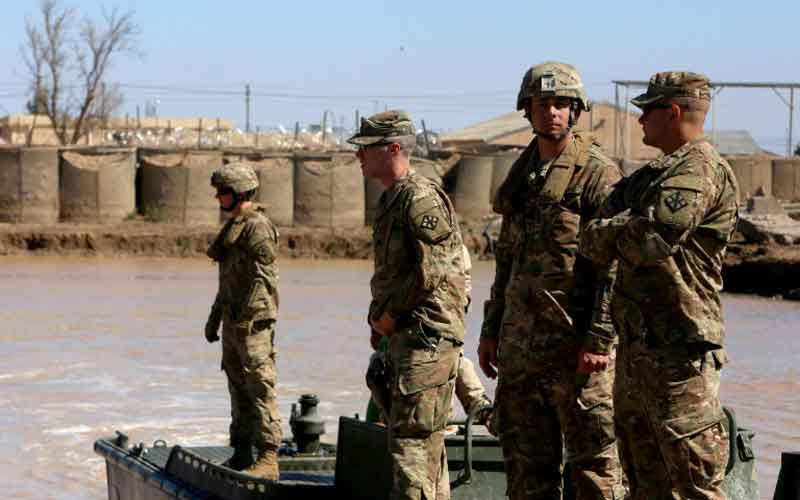 Iraqi and United Nations officials scrambled Thursday to contain the fallout from an unprecedented rocket attack that killed three US-led coalition members and threatened yet another escalation of Iran-US tensions. Within hours of the attack on the Taji air base north of Baghdad -- the deadliest in years on a base used by US forces in Iraq -- an air strike killed more than two dozen Iran-aligned fighters in neighbouring Syria. It marked a dramatic uptick in violence less than three months after rockets killed a US contractor in northern Iraq, unleashing a round of tit-for-tat attacks between Washington and Tehran on Iraqi soil. Fearing an even bloodier flare-up this time, Iraqi officials and the United Nations were quick to condemn the deaths.
Briton, Americans killed
Wednesday's attack was the 22nd on US interests in Iraq since late October. It saw a volley of 18 rockets slam into the Taji air base, one of about a dozen facilities across Iraq where coalition forces are based. The coalition confirmed three of its personnel were killed and around a dozen more wounded. One of the dead was a member of the Royal Army Medical Corps, Britain confirmed. A US military official told AFP the other two were a US soldier and an American contractor.
Hashed hammered in Syria
Within hours of Wednesday's attack, an air strike killed 26 Iran-aligned Iraqi fighters in neighbouring Syria, the Syrian Observatory for Human Rights said.