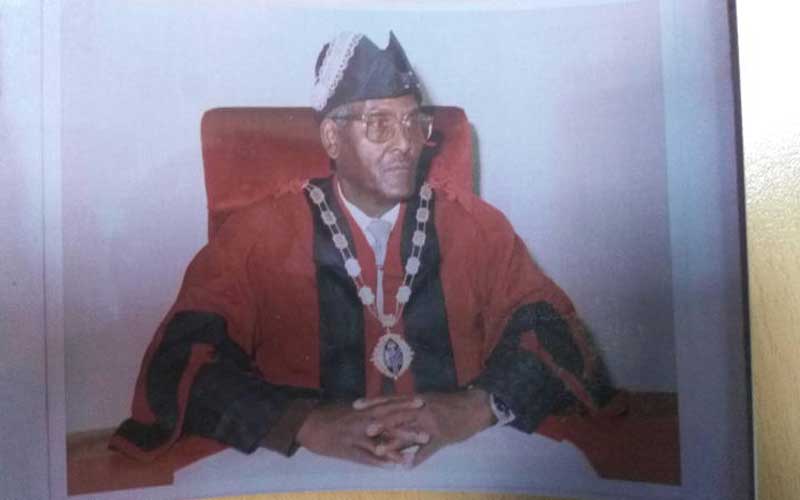 Douglas Mundia
(pictured)
, the first and longest-serving mayor of Thika town, is dead. He was 95 years old. Yesterday, family members said Mundia, who had been ailing for a long time, died peacefully. While offering his condolences, Thika Town MP Patrick Wainaina described the former mayor as an astute leader. He added that Mundia contributed towards making Thika an industrial hub, and maintaining cleanliness in town.
SEE ALSO: Clash of egos in Mt Kenya as governors row with deputies
"The former mayor was also a champion of social justice and at one time prevented the grabbing of Kiandutu settlement scheme by powerful people," Wainaina said. The chairman of the Kiambu chapter of the Ex-Councillors Forum, Ng'ang'a Wanjukira, also condoled with Mundia's family. Mr Wanjukira, who is a former civic leader in the defunct Thika Municipal Council, termed Mundia one of the most effective leaders of his time. Former Thika Mayor John Mutahi added that Mundia was "a pillar and a giant in civic leadership".