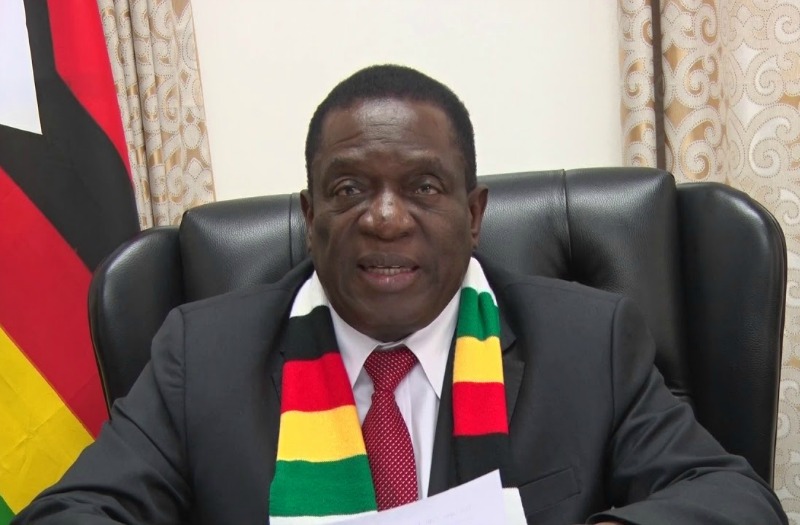 Zimbabwe's President Emmerson Mnangagwa (pictured) has taken a three-week leave but has promised remain in the country during his annual sojourn. "The Office of the President and Cabinet wishes to advise that His Excellency the President, Cde E.D. Mnangagwa, has started his annual vacation which runs for the next three weeks until the end of the month," Presidential Spokesman and Acting Chief Secretary to the President and Cabinet, George Charamba said in a statement. Mnangagwa handed power to his two vice presidents who will rule the country interchangeably for the period when he will be away.
SEE ALSO: Nurses in Zimbabwe arrested as they protest over pay
Vice President Constantino Chiwenga will be the acting president for the first half of the president's leave after which his counterpart Kembo Mohadi will take over for the remaining period. "During this period, Honourable Vice Presidents General (Rtd) Dr. C.G.D.N Chiwenga and Colonel (Rtd) Cde K.C.D Mohadi will take turns to act in his place, starting with Honourable Vice President Chiwenga," Charamba added. Mnangagwa's decision to spend his leave in country has triggered a lot of talk. Since he took power in November 2017, Mnangagwa has been on spot for splashing millions on foreign travel. He is accused of hiring himself expensive jets to fly to distant destinations as the country's continues to face tough economic times.