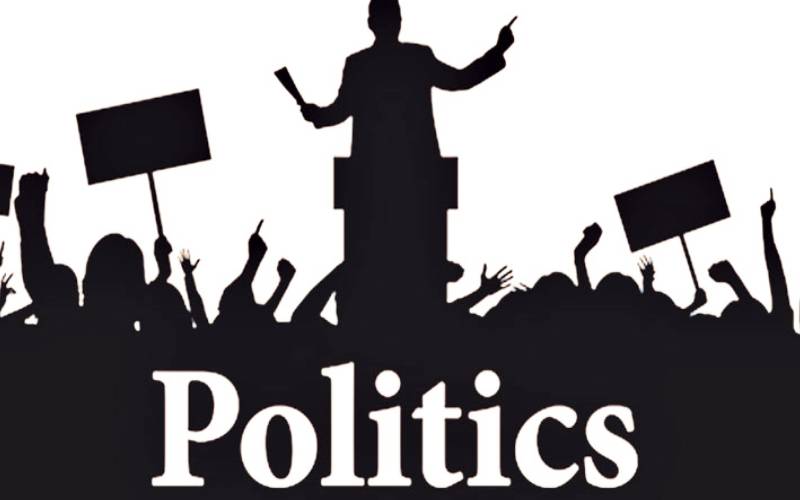 Among the casualties of last Thursday's UK election was Dennis Skinner, an 87-year-old veteran MP who had represented his Bolsover Constituency for an incredible 50 years. A son of a miner and a former miner himself, the Beast of Bolsover – as he was fondly referred to – fought hard for his middle class and blue-collar voters. He did not disappoint. A battle-hardened unionist, he fought a bruising battle against Margaret Thatcher's punitive union reforms in the 1980s. For championing their course, his constituents repaid him loyally for half a century. After so many happy years, the goodbyes were sad. Mr Skinner's downfall was attributed less to the populist wave sweeping across most of the West including Brexit (which he voted for), than the ghastly leadership flaws of his Labour Party chairman Jeremy Corbyn, whom the voters have wearied of. It is hard to imagine that a Kenyan MP would stay that long. In fact, it would take more than grit and luck to represent a constituency for more than two five-year terms. Former President Daniel Moi holds the local record. He represented Baringo Central since independence until 2002 when he retired. First, our electoral competition – at least since 2002 – has created what Paul Collier, an Oxford professor refers to as "a Darwinian struggle for political survival". Nobody wants to stay out of the fold because politics gives one the ladder to opportunity and a protection of sorts. Running for office assures one of a ticket to the gravy train of government tenders, favours, jobs and largely, impunity. So contestants will throw everything at it – energy, money, including witchcraft and sorcery, limb and life just to be elected MP. Second, the rancour we witness in politics is because many are in it for reasons other than to represent the people and make laws. Skinner represented and made laws for his people. Despite having the most vibrant and diverse political culture in the region, our parliamentarians elicit a chorus of disapproval. The anticipated checks and balances have not yielded much fruit. Famously, Skinner voted against the Iraq war and for Britain to leave the EU – essentially going against his party bosses Tony Blair and Mr Corbyn. Besides the law on interest cap, no other laws have been made with the interest of the commoners. We lack loyal opposition and principled support for government and its policies. Our representatives have looked on as an overbearing Executive runs roughshod over a coy Parliament and constantly undermines the Judiciary. That a politician is easily recognisable than a professor of medicine fuels the craze to belong to the political class. To cure this egregious anomaly – the abject capitulation to the whims of the ruling elite should have been at the heart of BBI Task Force report. Why should we place more premium on politics and those who do it than on those who have taken forays into life-changing and revolutionary disciplines like business and entrepreneurship, research and development, medicine or academia? The beef with BBI for most of the people is that it failed to diminish the premium associated with political office – which is the cause for the acrimony that follows every electoral circle. Additionally, it failed to promote individual rights and the rule of law. Instead it seeks to chisel it away by focusing more on citizen responsibility assuming that on its own, that will stop a party supporter from breaking an opponent's skull in cases where the vote doesn't go their way. In truth, it is hard to be proud of a country where many feel unwanted and used as many Kenyans feel now. The report is littered with high-flown ideas but which are not sufficient to address the obvious flaws that fatally undermine our democracy and risk our existence as a nation and denies us the best leadership credentials.
Institutional memory
That perhaps is where the BBI team ought to start its revision exercise. How, for example, do we ensure that elections are free and fair? Timid and ludicrous recommendations like sending away IEBC officials every five years are expensive and tedious. Moreover, it undermines continuity and institutional memory. Worst of all, it reinforces the premium placed on the person rather than structures and institutions or individual effort. It would have helped, for example, had it emphasised on reforms in political parties, making them the focus of our politics rather than personalities, as is the case currently. Party primaries are a sham. The winnowing is not sufficient to separate the wheat from the chaff. That needs to change at least to ensure the likes of Skinner get a fair shot and dissuade us from expecting a miraculous redemption from rotten politics and bad politicians.
Mr Kipkemboi is The Standard's associate editor for Partnerships and Projects. [email protected]media.co.ke