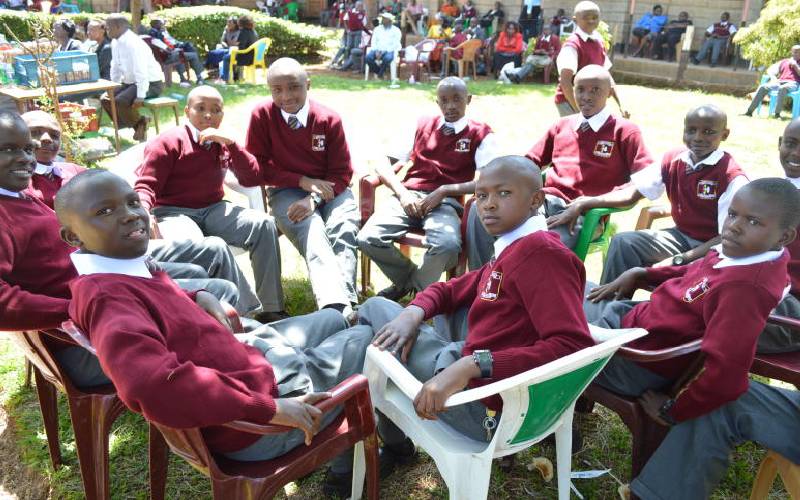 A Homa Bay education lobby group has warned secondary school principals against creating unnecessary levies to hike school fees ahead of Form One students' admission in January. The Homa Bay County Education Network has expressed concerns over the manner in which some principals have invented unwarranted methods of milking money from parents. The network Co-ordinator Julius Omuga said the principals if not stopped in their illicit move will burden parents with a fee increment of more than 70 per cent. "We have realised that many secondary school principals have invented ways of milking cash from parents by creating unnecessary levies," said Omuga.
SEE ALSO: 35 children held over alcohol, sex orgy
Addressing journalists in Homa Bay town, Omuga said the methods include sale of uniforms in school at expensive prices, remedial lesions among other levies. "I know of a school in Homa Bay which charges Sh27,000 for school uniform among other levies," said Omuga. The co-coordinator argued that such principals will prevent children from poor backgrounds from acquiring education. "The school heads should cushion parents from the unnecessary levies. Let them give accurate description of the uniforms in calling letters to enable parents purchase them at affordable prices," he added. He urged parents to be cautious of school heads who hike school fees.
SEE ALSO: Boy held over girl's death in fight for pasture
Free hotline
Omuga who is a board member of the Elimu Yetu Coalition, an organisation advocating for affordable education in Kenya, said they have come up with a free hotline 0800720940 which parents can report cases of hiked fees. "Let parents use the above telephone number in reporting cases of unfair fee increment so that we take the matter with the Ministry of Education," he said.