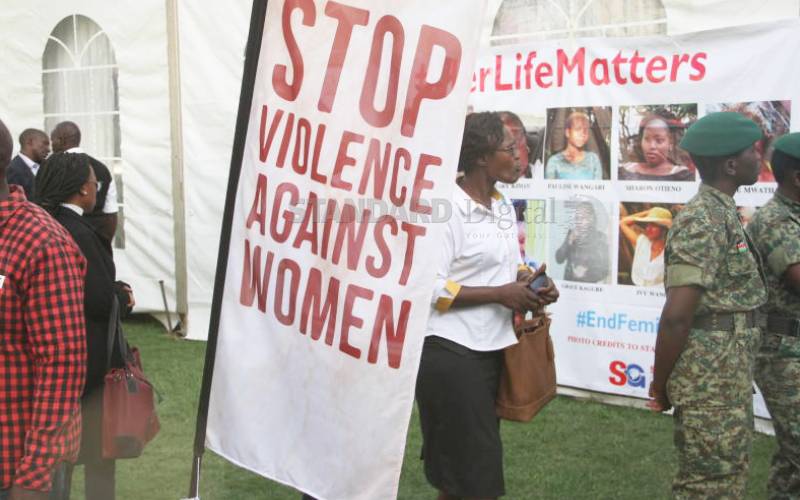 Sexual and Gender-based Violence victims in Nairobi will be housed in safe houses, to be put up by the county government, if a proposed law is adopted. A Bill before the Nairobi County Assembly is now proposing the setting up of safe houses or shelters for victims of sexual and gender-based violence (SGBV), where they will be guaranteed quality healthcare at subsidised rates. Each of the wards will have at least one safe house, which will offer temporary stay to the SGBV victims, provide healthcare and counselling services, as well as ensure access to an empowering environment and programmes appropriate to the victim's individual developmental and therapeutic needs.
Health care
"The county government shall ensure a sustained budget for the shelter programme through its annual budgetary allocations for purposes of prevention, control and management of sexual and gender based violence," states the Bill that is currently in the second reading stage.
SEE ALSO: Stand-off at City Hall as ward reps spend night in chamber
This Nairobi City County Sexual and Gender Based Violence Management and Control Bill, 2019 aims at providing measures for the awareness, prevention and response to sexual and gender based violence. The setting up of a County Forensic Laboratory for purposes of analysis of samples on SGBV victims is also in the offing, simultaneously ensuring that victims can access healthcare without unnecessary impediments. In order to ensure justice for victims, the county government shall see to it that the centres have referral linkages to the police, health services, psychosocial support and legal aid in a collaborative manner.
Harmful culture
"The purpose of this Bill is to prohibit harmful cultural and traditional practices, outlawing gender discrimination in all its forms and providing witness protection," adds the draft Bill. A report by the Crime Research Centre in Kenya indicates bodily harm (battering, murder), verbal abuse, sexual violence, psychological harm, economic deprivation, human trafficking, harmful traditional practices and restricted association and movement of women as the most common forms of gender-based violence.
SEE ALSO: Sierra Leone protests demand justice after girl, 5, raped and killed
The 2018 study indicates that Nairobi County recorded the highest percentage of SGBV cases, with battering being the most prevalent. Rape was highlighted as the second most prevalent form of violence.