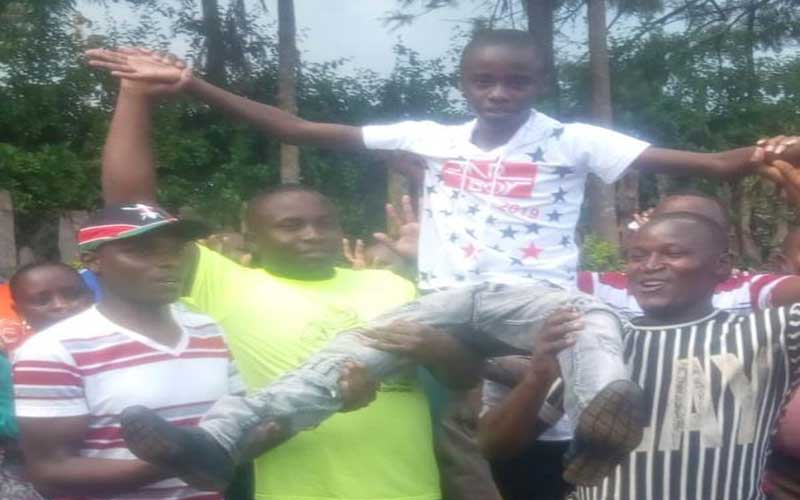 For many years Kutus Municipality Primary School in Kirinyaga County has been in the limelight for good performance in national examinations. This year was not different. The school had 52 candidates for Kenya Certificate of Primary Education (KCPE), with the best candidate, Remmy Karuri, scoring 415 marks out of the possible 500 in the examinations. Four of the 52 pupils who wrote the exams managed at least 400 marks. The school had a mean score of 366 marks. Despite the institution recording a drop compared to last years' performance, where the best candidate scored 447 marks, its operations manager Anthony Wachira said this year's lot did well.
SEE ALSO: No KCPE, no KCSE this year
"The exam was not well performed nationally and our school was not exceptional. This class did well and we are very proud of the candidates," said Wachira. "The lot has had its own challenges since they were in Class Six, but the teachers have done a lot to help them improve and post good results," he added. The school's best candidate in the KCPE examinations last year also topped in the Mount Kenya region, with 447 marks. She was admitted to Kenya High in Nairobi.
Yearly performance
Drawing reference to past results, Wachira noted that the school had for more than 10 years managed to have up to 25 pupils joining national schools. "We have been doing well all along. Teachers have been supportive to the pupils both in academia and in social matters," he added.
SEE ALSO: Four men lynched on suspicion of stealing goats in Kirinyaga
With a population of 720 pupils, Wachira said they have 42 teaching staff. The manager said the private day and boarding mixed school had grown its population from 60 pupils in 1999 when it was started. "It has been a journey since we opened and luckily the growth has been impressive and progressive. We have also put up enough facilities for the students. We started with uncemented wooden classes," said Wachira, adding that they have been building more classes slowly, but surely, to accommodate the ever-increasing numbers of pupils. Some classes have rapidly increased, from one stream to four within a very short time. In bid to ensure close monitoring of pupils' performance before joining Class Eight, Wachira said they introduced compulsory policy to have learners in Class Seven and Eight as boarders.