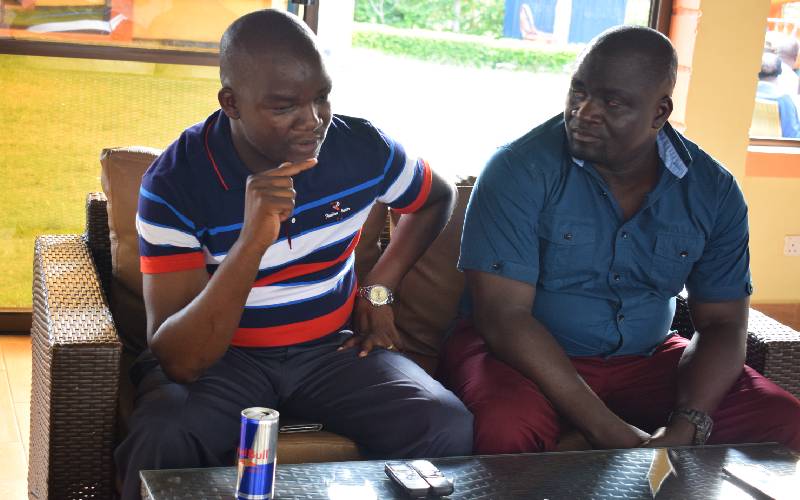 Scores were left nursing injuries in Homa Bay as rival factions fought over the body of Homa Bay MCA Esther Dualo on Thursday evening. A group led by Homa Bay MCAs had planned to take the body of their nominated colleague to the Assembly before proceeding to her home, but things took a new twist after a rival group linked to a senior politician in the county blocked the road before forcibly taking the body. MCAs' supporters that had accompanied the body after leaving a Kisumu morgue were forced to abandon the body after being overpowered by the rival faction. MCAs led by acting Speaker Evans Marieba, Majority Leader Walter Muok and Kochia MCA Michael Nyangi, had made arrangements to take the body from the mortuary to the Assembly Grounds in Homa Bay town before ferrying it to her rural home afterward.
SEE ALSO: 35 children held over alcohol, sex orgy
A group of rowdy youths waylaid the convoy transporting the body at Olare trading centre and demanded to be given the body leading to a fight ensued between the two factions. "They insisted that the body would not be taken to the Assembly contrary to earlier plans. Instead, they wanted it taken home directly," said one of the MCAs.
Condemned violence
The fight left several youths allied to the MCAs and those who objected ferrying the body to the county assembly nursing injuries. Marieba, Muok and Nyang'i condemned the violence saying they had to halt the plans of taking the body to the county assembly to avoid bloodshed.
SEE ALSO: Boy held over girl's death in fight for pasture
"We decided to let them have the body to avoid bloodshed. We always need peace in this county," said Marieba. Muok said it is always a routine that MCAs who have died in the past are always taken to the county assembly for prayers before being taken home for burial. "The people who did not want us to take the body home were wrong because Esther was a serving MCA," Muok said. Nyangi said they will not attend the burial which is slated for Friday, tomorrow. "We have realised that there will be violence if we attend the burial. We will not attend it," said Nyangi.
SEE ALSO: Homa Bay women to benefit from Sh11m cage fish farming project
The MCAs accused a senior ODM politician of inciting the youths to block them from taking the body to the county assembly. Confirming the incident, Rangwe sub county police boss Jane Sang' said he received the report and sent officers to the ground. "One of the people injured during the fracas reported the matter to the nearby Ngegu Police Post," she said. Dwallo died on October 31 while receiving treatment at Aga Khan Hospital in Kisumu. She will be buried today at her Kochia home.