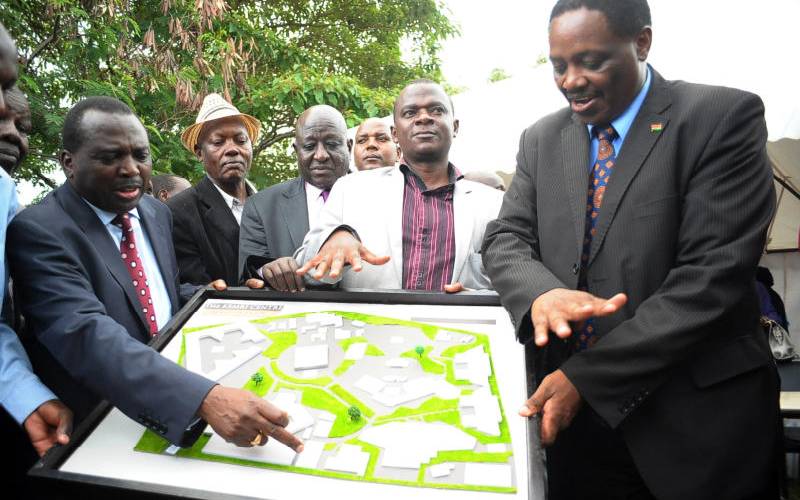 A Kerugoya court has declined to vacate an earlier order stopping the Kenya Medical and Research Institute (KEMRI) from undertaking any development on a 100-acre piece of land in Mwea. The Environment and Land Court Judge Enock Cherono told KEMRI that without a substantive application seeking for such a variation, his hands were tied and will stick to the earlier order. KEMRI through lawyer Wilfred Lusi had sought for the variation because a contractor was already on the ground but was stopped from going on with the construction the proposed Sh10 billion ultra-modern teaching and referral hospital on the land. Cherono said had such an application been filed, he would not have any problem having it argued and replied by the three parties involved in the matter.
SEE ALSO: Boy, 8, dies after falling from balcony in city estate
"It is improper to come to court without filing the necessary documents (application), and even not having served the other parties only to start seeking for orders to vary an earlier one," said Cherono. In the Civil suit filed by one Leonard Kuria, KEMRI has been named as the first respondent while the Kirinyaga County Government is the second respondent. It also emerged that Lusi had not served his replying affidavits to the lawyer for the County Government Paul Nyamodi and that for the petitioner D.N. GItonga which required to be responded to before the matter could be heard. Kuria through his lawyer D.N. Gitonga claims the Institute did not involve area residents (public participation) as required by the Constitution before commencing on the mega project. The orders were issued in September this year by Cherono after Kuria rushed to court seeking to have the project stopped until the matter was heard and determined.