Coast
Economies have been in distress over the past decade, and locals wonder if they will ever witness a revival.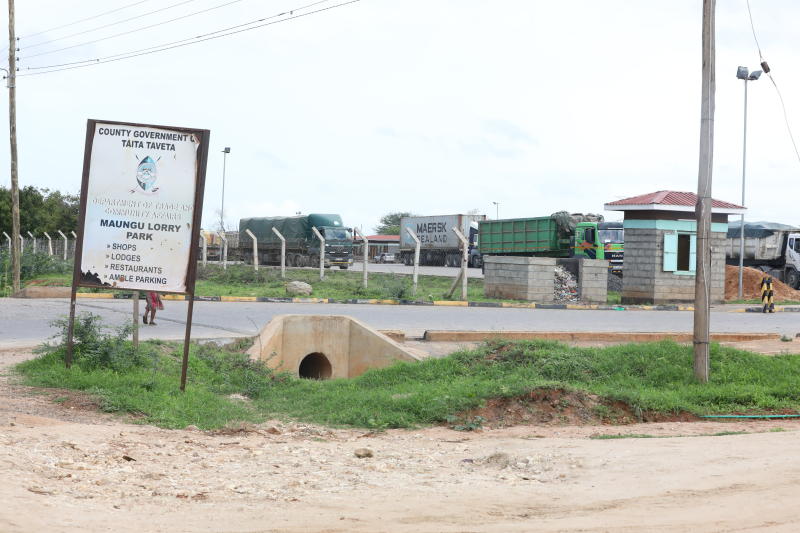 They were once vibrant business hubs, hosting thousands of tourists eager to sample the country's beaches. But all across the Coast – from Taveta on Kenya's border with Tanzania to Malindi in the North Coast – now lie several dead or dying towns. There are also resort towns like Mtwapa in Kilifi that are experiencing lean times.
SEE ALSO: Coast Covid-19 lab shuts its doors after employee gets corona
The key reasons fronted for these towns' decline are mismanagement and a decline in the tourism industry that was sparked in part by insecurity and terrorism. There is also the inability of local authorities to collect garbage in towns like Malindi. Smaller towns like Maungu on the Mombasa-Nairobi highways – whose economy was reliant on the transport and logistics sector, as well as guest houses, restaurants and garages – face sudden death with the arrival of the Standard Gauge Railway (SGR) freight services. Gone are the days when Maungu hosted a vibrant economy fuelled by hundreds of truckers who rested overnight, repaired their vehicles and enjoyed a night of fun. The town is now on life support after the Government issued an edict that all import/transit cargo be hauled to Nairobi using the SGR. The directive has since been suspended, but the changes have yet to be implemented.
SEE ALSO: Ivory Coast children head back to school after virus shutdown
Other travellers on the busy highway also used to stop for a break before continuing on their trips either to Mombasa or Nairobi, but there is little going on in this strategic town. "There was a rapid increase in business activities, especially those related to land, before the construction of the SGR. The multi-billion-shilling railway project has killed the town because there are no truck drivers. "Even the lodges, among other entertainment joints, are lying idle as there are no customers," said Maungu resident Sam Mwaliama. "Guest rooms and bars had been doing booming business especially at night before the SGR came. But today there is little going on. In the past, investors flocked to the town to speculate on land deals, but they are not there anymore."
Shadowy business
SEE ALSO: Kilifi's virus figures raise queries as testing stops
The resident said the shadowy and illegal business of prostitution that once thrived in the town had also suffered. "Prostitutes used to target the trucks drivers and make a killing at night. Some had even hired rooms in the town. They have now been rendered jobless," said Mr Mwaliama. He added that there were no drivers to occupy a multi-million-shilling lorry park that was constructed by the Government and handed over to the county administration. Robert Mutua, a resident and hotelier, said water shortages were another huge challenge scaring away potential investors. Maungu MCA Paul Waweru also decried rising insecurity due to joblessness among the youth.
SEE ALSO: How Chinese operator robbed Kenyans at SGR
Meanwhile, Coast's once-famous 'sin cities' of Malindi and Mtwapa, with their legendary nightclubs and illegal commerce, are experiencing a painful downturn due to thinning numbers of international and domestic tourists. Malindi's once-vibrant Italian community has dissipated, in part due to high business costs and mismanagement of the town's affairs. "These are some of the things that attracted Italians and Germans to this town. Many invested in gambling, hotels, real estate and restaurants, but when tourism began to collapse two decades ago, they left," said a long-time visitor who identified himself only as Jorge. "Some foreigners were fugitives from justice but had invested here. When they left, the economy experienced a downturn."
African curios
SEE ALSO: East or West, Coast is best for tourists in corona times
Famous for its beaches, sun-bathing and water sports, as well as historical sites and monuments, Malindi enjoyed an economic high for decades. The last boom happened after the collapse of Somalia in 1991 when thousands of fleeing Italian investors settled in the town. Peter Kaingu, who once worked as a chef in various hotels, said the town is as good as dead. "There was a 24-hour economy and everyone had money. But all that vanished and all we have now are shells of once-renowned world class resorts that closed and are rotting away," he said. Godfrey Karume, another resident, vividly recalled the days when Malindi was called 'Little Italy' because of its Italian elite. In its heyday, Mr Karume said, the town was awash with foreign currency that helped bolster the country's cash reserves. Kennedy Mosumari said he had a shop that sold African-designed sandals, curios and khangas, among other items, but he closed it after tourist numbers dwindles. "I used to sell a pair of sandals at Sh1,000 to the
mzungu
and Sh400 to locals, but this has changed since most tourists know about the different prices and can bargain," he said. The Kilifi County government, however, has not given up on the town, and regeneration plans are in the pipeline. Chief Officer for Roads, Housing and Urban Planning Kenneth Kazungu said rehabilitation was planned for a key beach road that had been neglected by previous regimes. "There has been a cry by tourism players for many years. The road contributed to attracting investors but it had been abandoned. We had to lobby so that it could be given to the county government," he said. Mr Kazungu added that it would cost Sh120 million to repair the 1.5-kilometre stretch of road. Kilifi North MP Owen Baya said the only way to rejuvenate the town was for the Government to invest more resources in marketing tourism. Kenya Association of Hotel Keepers and Caterers North Coast region chair Maureen Awuor said a lack of direct flights from Italy to Malindi was a major headache for players. "The flights would enable tourist travelling from Italy to connect from Nairobi following the introduction of direct flights from Jomo Kenyatta International Airport in Nairobi to Rome," she said. The Government has already extended the airport's apron, upgraded the perimeter fence and expanded the car park to accommodate 51 more vehicles. Le Chateau B&B Resort Director Janet Nderitu lauded the re-introduction of KQ flights, saying a lack of connecting flights from JKIA and Moi International Airport in Mombasa had discouraged tourists from visiting the town. Ms Nderitu said most tourists found it tiresome and expensive to hire taxis from the Mombasa airport to hotels in Malindi and Watamu, which cost about Sh8,000. Italian Ambassador to Kenya Alberto Pieri, while on a tour of Malindi last year, reassured hoteliers of his government's commitments to helping the ailing sector. A crackdown targeting Italian investors a few years ago resulted in many of them relocating to other destinations. One such incident was the impromptu arrest and deportation of Mario Mele, who had invested in a famous club that used to attract visitors from across the world.
Italian billionaire
Italian billionaire Flavio Biatore, who owns the Billionaire's Resort, had also threatened to pull his investments from Malindi citing insecurity. He has already put up for sale one of his establishments, Lion in the Sun resort. Economic troubles in Italy, negative media publicity and suspension of direct flight from Italy have decimated tourist arrivals from the southern European state. Mtwapa, which hosted many foreigners and Western pensioners keen to sample the town's clubs, brothels, hotels, has suffered a similar fate. Its troubles have been exacerbated by the rise of Bamburi in Mombasa. Separately, in Taita Hills lies Wundanyi town that hosts the Taita-Taveta County headquarters. The town that was once vibrant and populous in the 1980s to 1990s following an agricultural boom is now dormant after the collapse of key crops. Residents said there was nothing to celebrate after the collapse of the coffee and horticultural sectors that served as the engines of the rural economy. Those who spoke to
The Standard
recalled how money once circulated widely as a result of the sales of their farm produce. But today, according to the residents, the one-time economic powerhouse has been overtaken by Voi, Mwatate and Taveta towns where most prefer to shop and unwind. One challenge is that Wundanyi lacks space for expansion and investment after locals refused to either develop or sell their land to investors. A lack of a drainage system has discouraged investors, while failure by successive governments to build markets for small-scale traders has forced them to relocate to other towns for business opportunities. "When the county government relocated traders to an adjacent congested market, a majority of the traders relocated to other towns, while others abandoned their businesses," said Wachia Mwake, a trader who moved to Voi town. Ms Wachia said it had become difficult to conduct business in Wundanyi town due to insecurity, lack of water and electricity, and a poor drainage system. Edwin Maina, a trader, said they were working in deplorable conditions that were not favourable for business or investment. He said they had recently been relocated from the Wundanyi bus stage to a new market near the populous Mbela Estate, which was incomplete and lacked basic amenities like water and electricity. "The town is not clean and habitable," he said. Another trader, James Chaka, said: "The county government cannot justify why it is collecting taxes and yet it has failed to meet the required standards to do business." "The new market is full of mud due to a poor drainage system. The county government is killing businesses by failing to improve amenities." Further, Maktau trading centre is struggling despite being home to one of the oldest airstrips in East and Central Africa that played a big role in the First World War. The remote town along the Mwatate-Taveta road has received little attention from successive governments in terms of investment opportunities.
[Renson Mnyamwezi, Patrick Beja, Ishaq Jumbe and Nehemiah Okwembah]