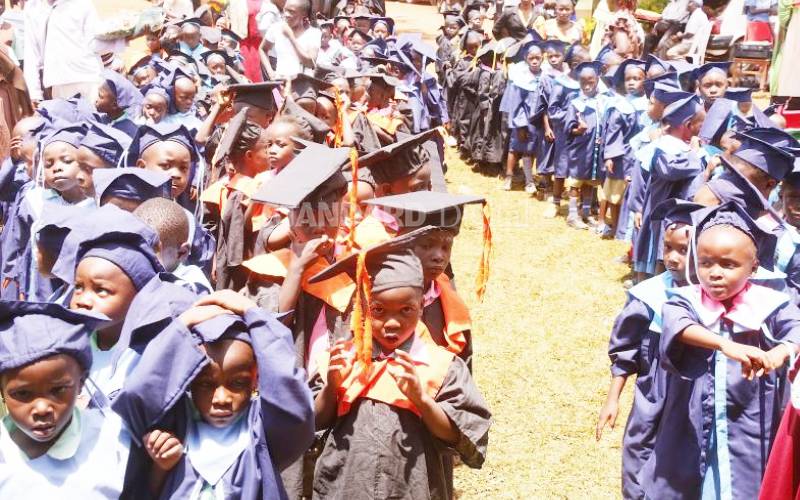 Commentary
While it is true that some teachers would have been better in the military than in schools, most teachers are great role models to students.
The Swahili people have a saying:
Mtoto umleavyo ndivyo akuavyo
(a child's character and behavior are moulded by the mentor). Another saying has it that if a child does not resemble the father (it) will resemble the mother. The character and behaviour of children are acquired mostly through observation. Children take in and internalise what they see more than what they have to comprehend first before internalising. Not strangely, even adults tend to act more out of what they see than what their reasoning tells them. For years, students have been rioting and burning schools. Universities have closed and some students have been expelled while others have dropped out of school all together. We can justifiably assume that the students who burn schools or cause chaos are only living what they saw their mentors do. When parents fight before children, the children are likely to either take flight whenever there is conflict or do the reverse – become violent to others. So, if students cause chaos we trace the origin of their behaviour back to their mentors. Parents and siblings are the first school of character formation. The nuclear family is critical in who a child turns out to be. If a child is expelled from school, the parent should first see self in the character of the child. Some parents get mad when a teacher punishes or simply attempts to give punishment, not necessarily corporal punishment. Such parents should look at the child and see themselves in the behaviour of that child. Put it another way, the parents are chasing their own bad side by projecting it on teachers. Away from parents, teachers are the second lot that shapes the character of children since, as educators say, teachers are parents by extension. While it is true that some teachers would have been better in the military than in schools, most teachers are great role models to students. They accompany the younger learners in and out of school, ensuring that they gain knowledge and skills that also shape their character and behaviour. The third mentor is the rest of us. Specifically, adults who make it to social media as entertainment celebrities, sports giants and superstars in whatever field, have great impact on children. This is one reason professional sportsmen and women have a very strict code of public conduct. They must always say the right things and preserve negative energies for private spaces. The real worry on who shapes the character of children – at least in Kenya – is the honourable persons. Our media are awash with scandal after scandal, mostly on mega financial looting. Children are always in media whether social or mainstream channels. They see, hear and internalise the stories they consume. What then should we expect them to be in future? They will want to become governors and presidents for, most unfortunately, that is what prefects are called nowadays in schools. What is the public character of most of our elected leaders, especially some of those who are very vocal?
Bribing voters
As well, students know that to win an election, one must have money. In the 2017 General Election, for example, some candidates used to literally line up voters to give them money. Clips were circulated on social media showing known leaders engaging in the very acts they discourage their children from. Should we pretend that students do not access such clips? In some incidents, candidates move from house to house bribing voters. Does it mean that children will not get to know about this? If so, what seed have we planted in the children? Universal mentorship programmes have also found justification in rights to shape the character of children. There is no problem in children knowing about their rights. But there are extreme effects of teaching children about their rights that we need to address. The children grow bullying everyone on what they want because they have known there is such a thing as "child rights". The single problem with the syllabus on children rights is that it does not, in equal measure, teach children about their responsibilities. It will help that children, just like they know their rights by heart, can also spell out what their obligations to teachers, parents and adults are. They need a balance between their entitlements and the entitlements of their mentors. As they receive benefits of their rights, they should similarly grow responsibly. Their giving back, when they become adults, rests on the goodwill they received when they were young. As it is, children lack proper social guidance from mentors – formally and informally. Let us not complain if the future generation is more corrupt and ungovernable than we experience today. Dr Mokua comments on Social Justice Issues