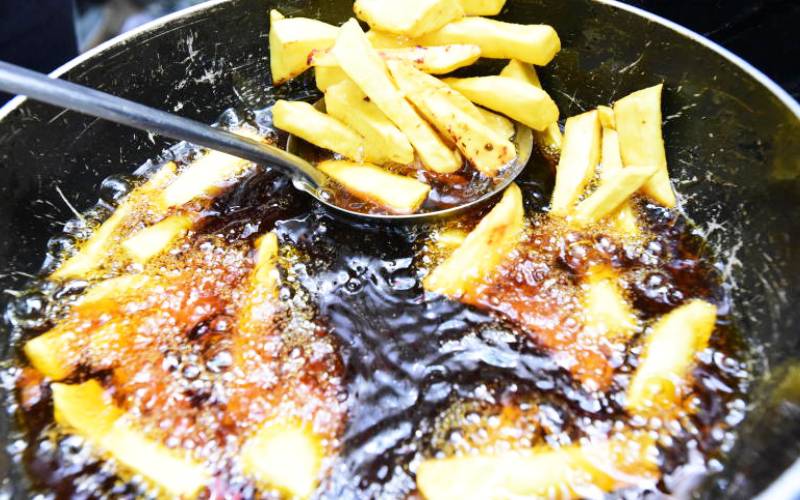 I genuinely believe we will end hunger and malnutrition in Africa in my lifetime. But for that to be a reality, we must take immediate and consistent actions to improve nutrition by building sustainable food systems that will ensure healthy diets for all by 2030. The 2019 State of Food Insecurity report launched three months ago shows that hunger, poverty and all forms of malnutrition are deepening. The report has revealed stark realities and complexities in the global food system. In sub-Saharan Africa, the situation is still bleak. We are confronted by natural disasters exacerbated by a changing climate, human conflict, looming economic downturn and slowdowns. Closer home in Kenya, the long rains were erratic this year and could not help alleviate worsening food shortages. Drought has yet again left more than a million people on the brink of starvation in northern Kenya. In light of these challenges, achieving Sustainable Development Goals within the next decade looks like an uphill task. But all is not lost. There is hope. Africa can turn the tide of hunger, poverty, and malnutrition if policymakers can pay more attention to nutrition. Achieving zero hunger is not only about filling bellies. It is also about nourishing communities while nurturing the planet. To nourish Africa, we urgently need to address three things. First, we need evidence about what constitutes a healthy diet. For example, a meta-analysis on the adherence to Mediterranean diet and health status shows the diet is associated with a significant improvement in health as seen by a significant reduction in overall mortality from cardiovascular disease and cancer and lower incidence of Parkinson's disease and Alzheimer's. However, there is little evidence on the indigenous diets and foods from low-income countries. Is it better to eat a bit of each food group frequently or a large amount less often? We need more evidence, and then we need to make those diets safe, accessible and affordable for everyone all year round. For example, anaemia doubles the risk of a woman dying in childbirth. My work in Rwanda on iron bio-fortified beans published in the Journal of Nutrition shows these beans can cure existing anaemia, prevent new anaemia and improve brain performance in young women. Using this evidence, these beans have been released to the public through policy change and made available to more vulnerable women and communities across Africa. Secondly, we need to stop fire-fighting. We have a history of addressing malnutrition only after it becomes a crisis. Since 1970s, food crises have been striking sub-Saharan Africa with depressing frequency. They often require complicated and costly international responses. This can produce a sense of hopelessness that Africa is somehow fated to suffer an endless cycle of food-related disasters. Two years ago, 20 million people faced starvation with the famines in South Sudan, Somalia and Nigeria. In 2019, drought in Africa has left 45 million people without adequate food across 14 countries. Yet, it is malnutrition and its consequences such as impaired mental and physical development in children, not just bouts of extreme hunger and famine, that is the enduring problem. This has to change.
Predict malnutrition
With the Nutrition Early Warning System (NEWS), I am using algorithms and machine learning to predict malnutrition. NEWS will allow governments to address such crises promptly – saving time, money, and lives. Finally, we must build our resilience by making sure we leave no one behind. The work I do generates policies that do just that. In Madagascar, the National School Feeding Programme (NFSP) was abandoned in 2009 due to a political crisis. After a successful five-month, multi-partner, pilot programme in 2013 funded by International Centre for Tropical Agriculture through the Pan Africa Bean Research Alliance and coordinated by the Office for National Nutrition, the NFSP in Madagascar was revived in 2015 ensuring no child goes to school on an empty stomach. This new programme also included the creation of community nutrition centres that support mothers and young children during the first 1,000 days of life. So in the spirit of World Food Day and as I look towards the 2020 Nutrition for Growth (N4G) summit in Tokyo, as a research strategist, I am requesting governments, research institutions and investment partners to call on us. Ask us to help shape the data, figure out hotspots for malnutrition and find sustainable solutions. Together, we can do it and ensure that Africa is not left behind in the fight against hunger and all forms of malnutrition. We can improve nutrition in Africa by building sustainable food systems. Are we truly hungry for this change?
Ms Lung'aho is a research scientist for International Center for Tropical Agriculture