Coast
At the time Prof Kibwana had been elected on a Muungano Party ticket.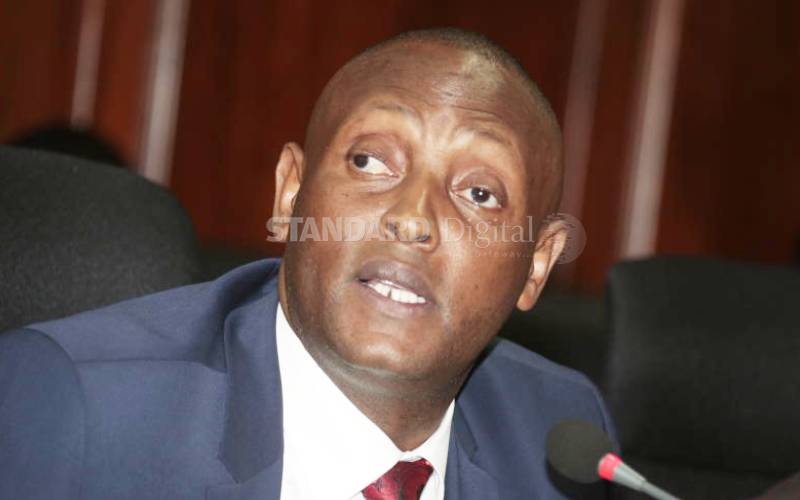 The impeachment of Granton Samboja (pictured) has revealed the soft underbelly of governors leading counties where a majority of ward reps are not from their parties. Governor Samboja, who was elected on a Wiper Party ticket, has been at loggerheads with a county assembly dominated by ward reps from the Orange Democratic Movement (ODM). On October 9, 2019, 30 out of 33 ward reps unanimously voted in favour of a special impeachment motion moved by Rong'e ward rep Harris Keke, after a four-hour debate.
SEE ALSO: Taita-Taveta Speaker grilled over sacking of Mwatate municipality board members
In Kitui, Governor Charity Ngilu, elected on a Narc ticket, is fighting a mutiny by an assembly dominated by Wiper Party ward reps who have refused to pass her bills. The ward reps are yet to pass the Kitui County Corporations Act to legalise Ngilu's pet project — Kitui County Textile Centre.
Makueni reenacted
The tribulations of the two governors rekindle memories of a frustrated Governor Kivutha Kibwana, who, pushed against the wall by ward reps during his first term, moved to have the county dissolved. At the time Prof Kibwana had been elected on a Muungano Party ticket. Like Samboja, Kibwana pushed for dissolution of Makueni county government after majority party ward reps made it difficult for him to operate.
SEE ALSO: Assembly rejects Ngilu pick for board
The county was only saved from dissolution by President Uhuru Kenyatta who in 2015, overruled recommendations of the Commission of Inquiry into the Makueni County Government Crisis. The President overturned the decision of the Mohammed Nyaoga-led commission, which had called for the suspension of Makueni county government. Uhuru pointed out that the reasons the commission gave were neither exceptional nor extraordinary and thus did not meet the impeachment threshold set in the Constitution. With a single stroke of pen, Uhuru saved Makueni from going down in history as the first county administration to be dissolved. Kibwana is not out of the woods yet. Although he successfully sought re-election on a Wiper Party ticket, having been appointed party chairman in the run up to 2017 elections, he has since fallen out with party leader Kalonzo Musyoka.
SEE ALSO: Shun politics, join fight against Covid-19, Wambora, Kivuti told
Samboja becomes the fifth governor to be impeached by ward reps since 2013 after governors Martin Wambora (Embu), the late Nderitu Gachagua (Nyeri), Mwangi wa Iria (Murang'a) and Paul Chepkwony (Kericho). Mr Wambora, Mr Gachagua, Prof Chepkwony and Mr Iria were, however, saved by the courts and Senate. Experts warn that impeaching a governor should not be left at the whims of the ward reps, saying this would be a recipe for chaos in all the 47 county governments. "Impeachment of a governor disrupts the smooth running of county governments. Impeaching a governor is not a walk in the park and should not be," says James Mwamu, a Constitutional lawyer. Mwamu points out that although the Constitution clearly states the process of impeaching a governor, there are grey areas that need to be re-looked.
SEE ALSO: Taita-Taveta MCAs now fight role of ward managers
"There is need to look at the relationship between the County Executive and the assembly because they can be used to settle political scores. When a governor is impeached does he get impeached together with the deputy since they got elected on one ticket?" poses Mwamu. Nandi Senator Samson Cherargei has introduced the Impeachment Procedure Bill 2018, which is now before Senate that seeks to clearly set out impeachment procedures to ensure procedural justice. Mr Cherargei's bill seeks to clearly set out impeachment procedures. It proposes a period within which court matters relating to impeachment proceedings shall be concluded. The bill is due for discussion by the committee of the whole House in the Senate, and if passed will be referred to the National Assembly. Samboja has received support from fellow governors.
Governor Kimemia's take