North Eastern
Nine villagers were killed in inter-clan attacks in Banissa Constituency, Mandera County.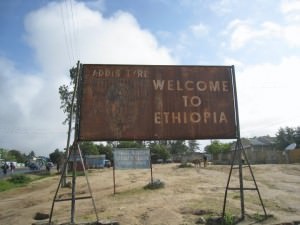 Nine villagers were killed in inter-clan attacks in Banissa Constituency, Mandera County. The incident happened on Tuesday morning when the locals in Shobtoy village attacked another group with machetes and guns. Local authorities said they had collected seven bodies following the incident and that they had been informed four others were seriously wounded and were lying somewhere in a thicket.
SEE ALSO: Cyberattacks soar as deals go online
According to North Eastern regional commissioner Mohamed Birik, the attack was a retaliation of another one that had happened in Ethiopia where two people were killed and 100 camels stolen. He said one clan attacked another one in the incident. "The anger spilled to Kenya where they have killed at least seven locals in retaliation. We have deployed more security personnel to ensure calmness and justice," he said. Birik said the hostilities have been there for the past two weeks when the incident happened in a village in Ethiopia. Banissa Constituency borders Ethiopia and local clans spread across the border in both countries.
SEE ALSO: Global hunger could double due to COVID-19 blow: U.N.
Such inter clan attacks are common in the area and they lead to deaths of dozens and destruction of property. Birik added they had deployed more security personnel to deal with more forms of attacks amid tensions in the area. Locals fear there will be retaliation attacks from the affected clan and have urged authorities to deploy more security personnel. But Birik said dozens of security personnel had been deployed in the area and his teams were engaging village elders to diffuse any such fears. Mandera Governor Ali Roba who was in a meeting in Garissa flew to the scene of the attack as part of efforts to calm down rising tension.
SEE ALSO: Chinese government should do more to stop attacks on Africans
He called on local leaders to embrace peace and encourage their people not to attack each other. "Peace is good for development. We don't need such incidents here and I urge other leaders to preach peace," said Roba.