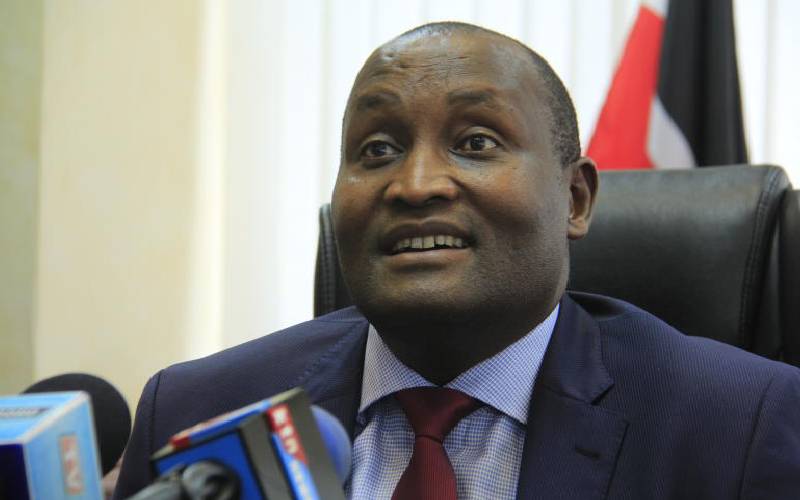 The driver of former Nyeri Governor Wahome Gakuru made no attempt to apply brakes to stop the vehicle from ploughing into a guard rail, an inquest heard yesterday. Dennis Ireri, an expert witness from the National Transport and Safety Authority (NTSA), told a Nyeri court there were no skid marks at the scene of the accident. Mr Ireri said he inspected the Mercedes Benz after the accident and found the braking system was intact, in good working condition and operational. Gakuru (pictured) died in the accident at Kabati along the Nyeri-Nairobi highway on November 7, 2017.
SEE ALSO: Shame of Nakuru projects collapsing days to handover
During cross-examination by Senior Assistant Director of Public Prosecution Peter Mailanyi, Ireri said he found no indications the driver tried to stop the Benz before the accident. "I did not find any skid signs on the road to show the driver attempted to stop the vehicle despite having checked for the same," Ireri told Chief Magistrate Wendy Kagendo. The witness said that after analysing the extent of damage and how far the guard rail penetrated the vehicle, the driver might have been driving at over 120kph. This speed, he said, was more than the recommended 110kph on the highway. And this was on a day when the road was wet and slippery. Ireri said this could explain why the vehicle did not immediately stop despite ramming through a metal guard rail and concrete posts.