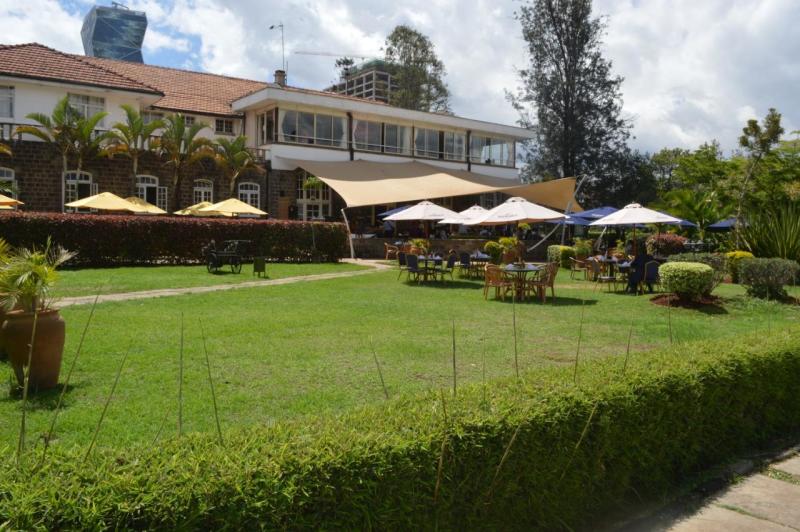 A vicious war is unfolding at the Nairobi Club and threatening the existence of the iconic institution which has existed for 120 years. Claims of corruption, mismanagement, indiscipline and frictional infighting have rocked the institution. Insiders say Nairobi Club could be on its deathbed. The premiere club -- whose membership is associated with the who's who in Kenya -- faces a bleak future if the current squabbles persist.
Frozen accounts
SEE ALSO: Let's face the truth of living a lie on graft war
Some of its members include former Prime Minister Raila Odinga, Chief Justice David Maraga, county governors, judges, lawyers, doctors and engineers. Two weeks ago, the club's accounts were frozen through a court order after a contractor sued to have the accounts attached. The club had defaulted on a Sh5 million debt. So ruthless is the battle that five board members have already resigned, leaving behind four others, including chairman Luke Musau. A letter of resignation by board member Allen Kimani dated August 26 paints a dire picture in the ongoing battle and how the impasse can be unlocked.
SEE ALSO: Proposed law offers reprieve to governors forced out of office on corruption charges
In his letter, Kimani proposes four points of action upon which the club can be salvaged -- a strategic plan; a board work plan and working sub-committees; separation of board and management roles; and growing of mutual trust, harmony and camaraderie among members of the main committee. Another letter by board member Joseph Kering, who resigned, points out four critical issues for his resignation. Kering highlights issues like tolerance on use of insulting language in the main committee. "One member of the committee has consistently used dismissive, condescending and inappropriate language in addressing colleagues, particularly myself, Azu Ogola and Allen Kimani," he wrote. Kering also raises the issue of disregard for corporate governance principles and calls out the main committee for according itself executive powers against members of the club.
SEE ALSO: Claims of graft and cronyism dog welfare initiative
Demand letter
"Chairman of the HR committee unilaterally appointed the chairman as the acting CEO of the club. This kind of a decision is very weighty and cannot be made by one main committee without considering the views of others. This kind of decision requires a resolution of a properly convened main committee meeting," he states. Mishandling of human resource matters is the other issue Kering raises and takes issue with how a member of staff was fired and reinstated. He writes: "Whereas the process by management was seen by the HR committee to be faulty, the process through which she was reinstated was improper. Her reinstatement was done via a reconciliation process which is not an appropriate HR process for handling such matters." Finally, Kering faults the procurement process within the club, especially the purchase of CCTV cameras which he alleges was done through an order to the acting CEO by the main committee without following due process. A demand letter sent by lawyers of a service provider further compounds the problems facing the club. The letter, dated September 18 asks the club to settle a Sh2.7 million debt allegedly owed to Design Marque Limited. The letter reads: "Our instructions are that a sum of Sh1,991,985.95 is still outstanding with the retention amount being held by the club in the sum of Sh736,997.35." Contacted for comment, acting CEO Wycliffe Adem said there is no issue that has come to his attention that can be addressed through the media. He however stated that he will raise our queries with the main committee.