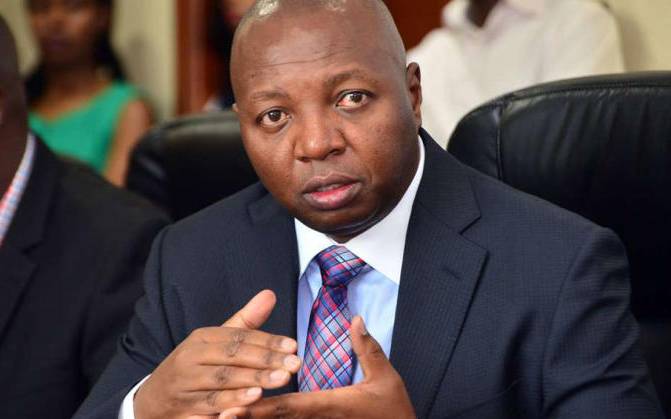 Nairobi
KPA's Dan Manduku and 18 managers based in Mombasa, Kampala and Kisumu have been questioned in a new round of interrogation.
Kenya Ports Authority (KPA) Dan Manduku and 18 managers based in Mombasa, Kampala, and Kisumu have been questioned in a new round of interrogation over financial mismanagement and graft at the parastatal. Some of the 18 managers were recently posted to Kisumu and Kampala where KPA has offices and installations, after working at the Mombasa port for decades. Most of these officers are from the legal, engineering and procurement departments. The Ethics and Anti-Corruption Commission (EACC) is investigating alleged inflation of the Sh40 billion Kipevu Oil Terminal (KOT) project awarded to a blacklisted Chinese firm in October 2018 after a prolonged delay since 2016. The Director of Public Prosecutions (DPP) has already received a file with findings.
SEE ALSO: Health ministry on the spot over clinics
The KOT tender was allegedly inflated from Sh26 billion to Sh40 billion between the time it was conceived in 2016 to the time it was signed to the Chinese firm, China Communication Construction Company, in September last year. KPA tendering and evaluation committee led by its chairman Rashid Salim recorded statements with detectives in March this year. It is unclear what additional information EACC wants from the managers because there was indication last month that the probe was concluded and a file of findings forwarded to the DPP. The agency is also investigating a separate attempt by a female emissary of a port official to bribe EACC detectives investigating the KOT tender. Despite her dramatic arrest three months ago, she has not been brought before any court. On Wednesday evening, regional EACC boss Japheth Baithalu confirmed the summonses and the letter bearing the 19 names but declined to provide details.
SEE ALSO: Governors put to task over tenders
"I am the one who summoned them. Dr Manduku is expected at 10am," Baithalu said. Manduku was to appear before interrogators on Wednesday. The objective of the summons, which began on September 11 and were to end on Wednesday with Manduku's interrogation is not clear, but the letter inviting them to make statements refers to two letters exchanged between the MD and Baithalu in January and February this year. On Wednesday, Manduku attended two sports functions at Mbaraki Sports Grounds in Mombasa but did not refer to this matter whatsoever. And on Thursday, he confirmed that he met EACC detectives in Mombasa and urged officers under him to cooperate with the investigators. He did not divulge details of his interrogation and how long it took. "…I have this afternoon given more information to the EACC and will continue to cooperate with investigators," the MD said.