Nairobi
It has emerged that the Court of Appeal has 5,000 cases that have not been settled.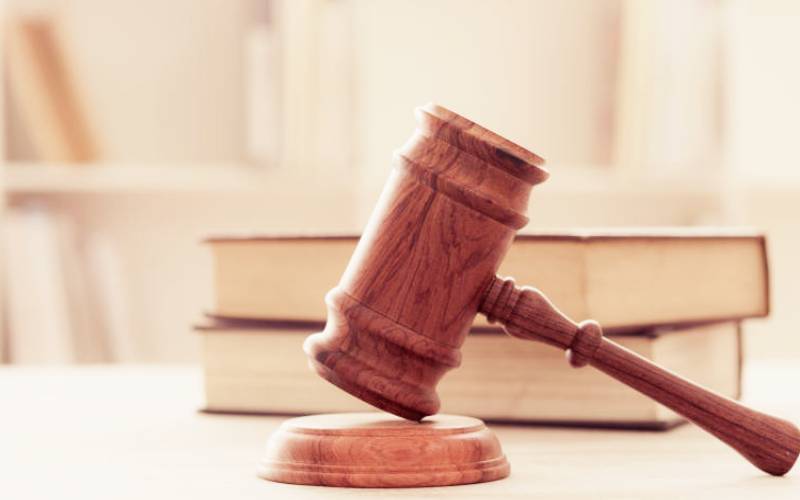 President Uhuru Kenyatta's silence over appointment of new Court of Appeal judges named in July is causing anxiety in the Judiciary. And it has emerged that the court that decides appeals arising from High Court rulings is stretched, as only 13 of 19 judges can be relied on full time, with the imminent retirement of three more judges expected to pile more pressure. The President is yet to act on 11 names that the Judicial Service Commission sent him, recommending their appointment to the Appellate court.
SEE ALSO: Asset Recovery Agency goof hands NYS scam suspects a lifeline
The Standard has established that litigants have started feeling the heat, as the court has to postpone cases due to the inability of the existing judges to serve the whole country. The Court of Appeal has 19 judges, out of which Justices Alnasir Visram, Kihara Kariuki and Phillip Waki are expected to exit as they have attained 70 years. They can, therefore, not be allocated fresh cases. Justice Visram will be the first to leave at the end of the month, while Waki follows next month.
Retire in December
Justice Kihara will retire in December after the court granted him more months in the Judiciary. It has emerged that the Court of Appeal has 5,000 cases that have not been settled.
SEE ALSO: Media owes everyone accurate reporting of court decisions
At the same time, Justice Kathurima M'inoti is permanently at the Judiciary Training Institute and Justice Mohamed Warsame at the Judicial Service Commission. This means the benches he serves from will be affected whenever the commission sits. The President of the Court of Appeal, Justice William Ouko, acts as administrator, meaning that he too cannot fully sit to hear cases. This has left the country with 13 judges who ought to hear appeals emanating from the High Courts. A senior judge who sought anonymity, revealed that Nyeri's Court of Appeal is now operating on temporal basis. "There is no defined timeline for the President to effect appointments but he cannot wait for a crisis to get full-blown in order for him to act," he said, adding that the President's silence is deepening the strain already being felt by litigants.
SEE ALSO: Woman loses appeal to have custody of her two children
He added: We can only do as much as God enables us but remember there is a point that you break down and cannot move much. As a court we have tried to keep backlog at bay, but we are slowly sliding into that as we have no enough judges." JSC had settled on the 11 candidates — 10 High Court judges and one lawyer — but the list has been contested by the Law Society of Kenya representative Macharia Njeru. According to Mr Njeru, at least two lawyers in private practice should have been appointed. "I made a strong case for at least two practicing advocates to be appointed, but my position was overwhelmingly rejected," said Njeru. "I am, therefore, circulating my dissent in the interest of the community of lawyers that I represent." Those nominated are Justices Francis Tuiyot, Weldon Korir, Mbogholi Msagha, Aggrey Muchelule, George Odunga, Joel Ngugi, Hellen Omondi, Pauline Nyamweya, Jessie Lessit, Mumbi Ngugi and Kibaya Laibuta. The new appeals court judges were appointed last July.