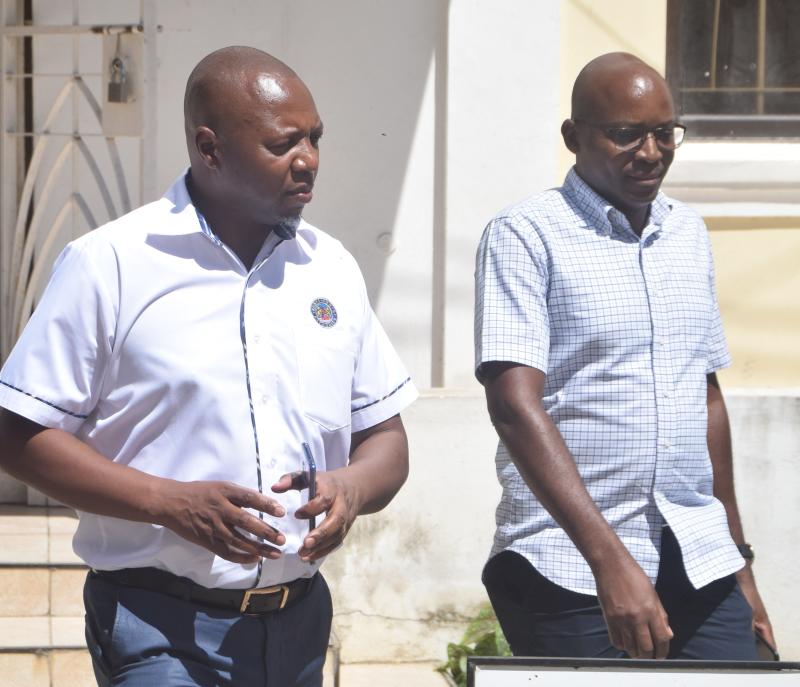 When Daniel Ogwoka Manduku was confirmed as the Kenya Ports Authority (KPA) Managing Director last year, it was clear he was taking over a hot seat. The once-coveted plum position has over the years become a poisoned chalice for its occupiers, as a raft of corruption allegations and other forms of impropriety have been used rather effectively to make the seat uninhabitable. Insiders who spoke to Saturday Standard talked of how influential individuals have for years pushed for their preferred choices to take over at the port, only to leave them out to hang once they are no longer useful. The position has since 1979 been held by 14 people: Out of 13 seven were sacked, three forced to resign and four completed their term with Dr Manduku's rein entering its second year after a turbulent first year in office that has seen him summoned for statements by law enforcement agencies.
SEE ALSO: Sorry for your mental illness, but Sh50m property is gone
Dilemma
Analysts say some former MDs were victims of circumstances and faced sabotage from powerful forces within and outside the port including from other state agencies. They say KPA bosses find themselves in a dilemma of choosing to be professional and repaying their benefactors by awarding them lucrative tenders and even patronage jobs. Of those who have met career-ending tackles at the port, Eng Joseph Munyiri Munene's rein was the shortest. In December 1999 he was forced to resign after he started to investigate Sh200 million fraud in the port's engineering department. It later emerged that the fraud involved a then powerful politician in from the coast region and some KPA section managers who launched a vicious media campaigns to paint Munene as a tribalist.
SEE ALSO: Importers protest high storage costs
John Mturi, Philip Okundi, John Gituma, and Brown Ondego completed their terms but they also faced what some term as "persecution" and frustration with the former even arrested. Mr Ondego who took over from Munene as KPA boss in 1999 was arrested and suspended from office in January 2005 over claims of graft. He was later cleared. Abdalla Mwaruwa who took over from Ondego was sacked in 2008 after chaotic implementation of the Kilindini Water Front System leading to massive congestion. James M Mulewa who served between October 2008 and July 2010 was sacked by then Transport Minister Chirau Mwakwere over alleged abuse of office. The court cleared him. But Ethics and Anti-Corruption Commission (EACC) would later arrest and charge him for illegal enrichment.