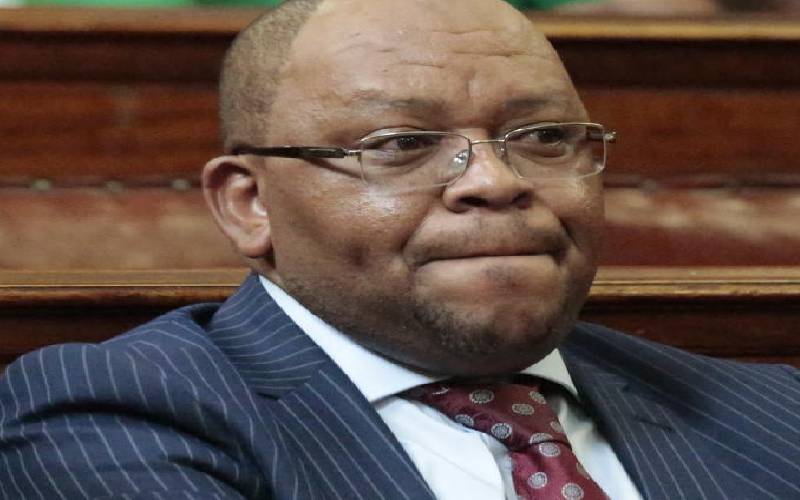 Fired judge Joseph Mutava has been drawn into a fight between a private firm and former spy chief James Kanyotu's family over Sh700 million land in Ruiru. In a reply to a case filed by Marriot Africa International Limited, one of the patriarch's estate administrators Willy Kihara urged the court to dismiss the case as a caveat which had allegedly been placed on it was lifted by the judge who was subsequently fired from the Judiciary. According to Kihara, since the former judge was fired, all the cases he had handled should equally be reversed. While opposing the reply, Marriot's director, through lawyer James Nyiha, argued that Justice Mutava sacking and had nothing to do with the 500-acre land.
The dispute
Marriot insists that the land was legally bought from another firm, Trendsetters Limited, while on the other Kihara raised a claim that it belongs to Kanyotu's estate and was illegally sold. Kihara also claims that Kanyotu's family was not enjoined in the case that Justice Mutava lifted the caveat. However, Marriot argues that the orders were neither appealed or reviewed hence remain valid to date. The firm insists in its reply that the spy chief never owned the property hence his kin cannot lay claim to the same upon his death. Kanyotu's wife Mary Wanjiku is also listed as a respondent in the case. Meanwhile, the firm says it has sub-divided the contested land into over 1,000 plots and is in the process of selling them to third parties.
Family land
Marriot claims that in April 2012, Kangaita Ltd sold the family land to a firm known as Trendsetters Investment Limited for Sh700 million. The firm claims the widow and her firstborn son John Kariuki Kanyotu executed the deal. Trendsetters is said to have been represented by its director, Sanjay Kishorkumar Mashru, in the agreement. On February 5, 2014, Trendsetters sold the land to Marriot for Sh750 million. At the heart of the suit is an alleged caveat issued by the Family Division court, barring Kanyotu's family members from selling his properties.