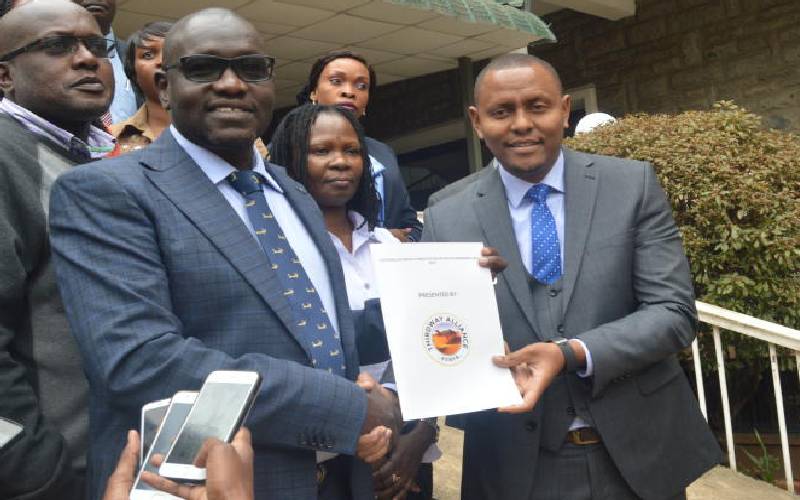 The Punguza Mizigo and the Building Bridges Initiative (BBI) have been on the lips of many Kenyans for some time, and for a good reason. These two documents could potentially alter the course of our lives and that of our children for generations to come. The talk around both documents has, however, degenerated into shouting matches and platitudes devoid of meaning and sense. The BBI is a document that has yet to see the light of day, yet some politicians already term it as 'ongeza mizigo' and the blue band initiative. Such terms from these politicians are meant to cast aspersions on the report even before it is written.
status quo
. Thus, they come out to seemingly praise Punguza Mizigo fully aware that behind the popular name is an impractical bill that clashes with other parts of the Constitution and itself.
Sh45 billion
The signatures
Further, Punguza Mizigo seeks to have corruption cases heard in a month and appeals to take two weeks. This is a disaster for any criminal justice system because corruption cases are complex and require meticulous evidence presentation to be won. A hurried system will not benefit the prosecution, but rather, the culprits. Under such a system, big ticket corruption will never face jail. Yet again Punguza Mizigo would eventually mean ongeza corruption.