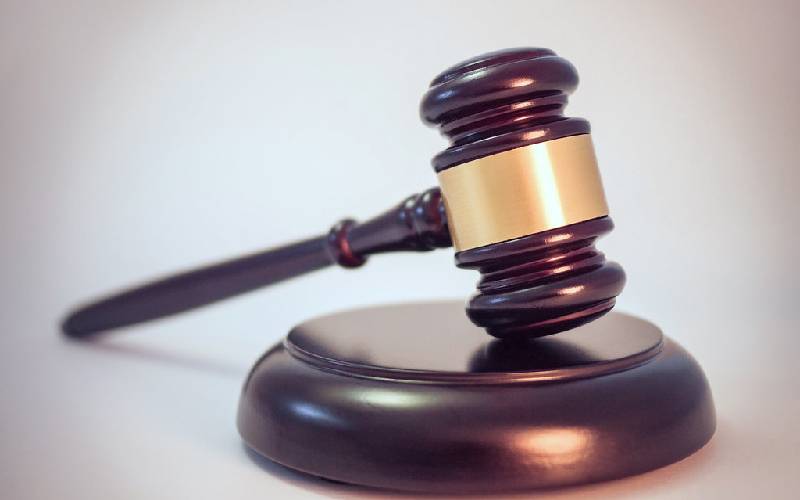 Central
Petitioner claims marriage cannot be salvaged as it has irretrievably broken down after killing.
A man who wants to end his 24-year marriage after his wife was sentenced to death for murdering his child has claimed that the marriage cannot be salvaged. During the hearing of the case on August 16, James Waithaka pleaded with Chief Magistrate Elizabeth Usui to grant him divorce from his second wife Hannah Wangari. According to Waithaka, their marriage cannot be salvaged and the only route is dissolution. He claims that their marriage was okay until December 2001 when Wangari killed the child Waithaka had with his first wife.
SEE ALSO: COVID-19: Nakuru MCAs risk lives to meet over Sh14,500 allowance
"The respondent murdered Dunstan Wambugu, the son I had with my first wife on December 18, 2000 at Arash farm in Nakuru County," said Waithaka. He also told court that Wangari was found guilty of murder under Criminal Case Number 73 of 2001 and convicted to death. "The respondent was found guilty of murdering her step son under section 203 as read with section 204 of penal code and was sentenced to death and her appeal was also dismissed in 2007," he said. Waithaka claims the marriage cannot be salvaged as it has irretrievably broken down after the heinous act. He denied any linkage to the death of his son nor any collusion with the respondent in the murder of his son.
SEE ALSO: Farmers turn to mobile apps as traditional markets shut down
"I was not an accessory nor did I contribute to any acts of cruelty that led to my son's murder," he said. He seeks to be granted divorce, any other relief that the court may deem fit and the cost of the petition. The two are said to have been in a customary marriage solemnised at Superintendent Registrar's office in Nakuru on May 26, 1995 and were issued with a certificate. They also established a matrimonial home in Subukia and had two sons born in 1993 and 1996. According to the petition, Waithaka's first wife Veronica Wanjiku is said to have left the home in the same year her son was murdered. Waithaka also claims that the respondent has failed to reply to the petition despite him serving her with hearing notice and the petition.
SEE ALSO: Nairobi gets new deputy police commander as 60 officers retire
"The respondent, despite being personally served, has failed to neither file a memorandum of appearance, nor answer to the petition herein," reads an application by the petitioner. Judgement will be made on Thursday.