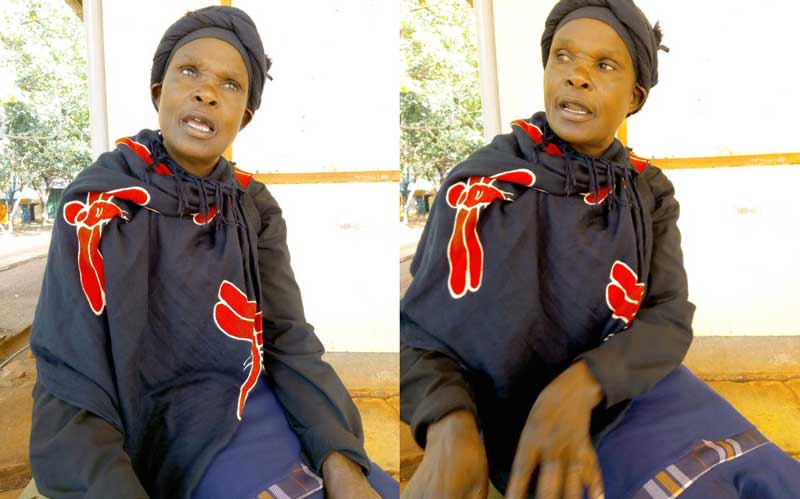 Western
Ambetsa was killed by a fellow inmate after he reported him to prison authorities for using a mobile phone.
A woman's struggle to get justice for her son who was murdered by a fellow inmate at Kakamega Main Prison is growing more difficult. Alice Mulama's son Francis Ambetsa was serving a sentence at the prison and was left with a month to be released when he was killed. He had been convicted for assault. According to Ms Mulama, the case has now been adjourned for more than a year due to lack of witnesses. She blames the prosecution and the defence for the delayed justice.
Firstborn
"Ambetsa was my firstborn son. His death hit me hard, yet the path for justice is narrowing every day," said Mulama. "I'm worried that most of the witnesses will complete their sentences and go before testifying. It will then turn out to be difficult to trace them after they are out of prison," said Mulama. The inmate, Michael Ashene, has been charged with killing Ambetsa on October 11, 2017. According to court documents, Ashene attacked Ambetsa with a blunt object, hitting him on the head. Ambetsa had allegedly reported Ashene to authorities for being in possession of a mobile phone against prison rules. Ambetsa is said to have been severely injured on the head and efforts to resuscitate him at the prison's hospital and later at Kakamega County General Hospital were futile. He died while on his way to Moi Teaching and Referral Hospital in Eldoret. Prisons authorities interviewed said Ambetsa had been appointed to be in charge of his fellow inmates, and as such he was bound to report the phone incident. According to court records, the accused took plea on April 9, 2018 before former Kakamega Presiding Judge Ruth Sitati. The matter was given a hearing date of November 19, 2018. Ashene, who was convicted for robbery with violence by a Butere court, denied the murder charges. He was, however, denied bond after the court was told he was serving a sentence. The Director of Public Prosecutions (DPP) had sought to be given a closer date, saying most witnesses were fellow inmates who could be released from the facility, making efforts to trace them futile.
Suspect transferred
However, when the matter came up for hearing, Ashene did not appear in court. It was said that he had been transferred to Kodiaga Prison in Kisumu. Last February 19, the accused was produced for hearing, but his lawyer, Derek Mango, was absent. The matter was pushed further. On March 14, the matter was adjourned after the prosecution said the police file was not in court and requested for another date. Last May 29, Ashene sought another hearing date, saying Mr Mango was out of the country. Hearing was pushed to June 25, but Ashene did not appear in court. Mulama says she has been pained by the loss of her son, and the agony is worsened by the delayed justice. She says she has developed high blood pressure and ulcers due to the stress occasioned by her son's imprisonment and later death.